I am an entrepreneur. Always have been. Always will be.
The thrill of the hunt. The adventure. The competition. The passion. I love it all.
Honesty and integrity are by far the most important assets of an entrepreneur.

Zig Ziglar
Starting and growing businesses is something that has always filled me up. It's my sport and it's my play. Whether it's starting a business from scratch out of finding a need or helping a business grow into their potential, the passion it ignites inside of me is undeniable. I fought it for a long time, thinking that it was odd to enjoy learning and working so much, but it's who I am. There's nothing more fun (well, almost nothing) than when someone else lets me play in their sandbox.
I use my skills, and sometimes my capital, to invest in business that need my help. If you have a struggling business, or you're looking to take your business to the next level, perhaps I can help you. Let's chat.
Here are some of the businesses I have ownership in:
Helping businesses not only get found online, but drive customers through their sales funnel …
Guide you to resources both on and offline, regardless of what stage of your career you're in …
Author of Your Own Story is a platform designed to inspire people to live the life of their dreams…
We know the tourists may come for the history and unique Spanish charm, but the locals stay …

Doug brought together a team of savvy Internet and marketing professionals who also shared his passion …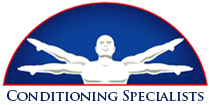 Our personal trainers specialize in sports conditioning, weight loss, diet, nutrition, and lasting results …