I've helped hundreds of leaders
Get Unstuck, Gain Clarity and Achieve Freedom
Have you ever felt stuck or unsure of what to do next?
This is something that many of my clients experience, yet being at the top of the food chain, they often don't have anywhere to turn.
As the owner of 3 businesses, and CEO of a multi-national, I now spend my time helping business leaders get unstuck and gain clarity on their direction – in all areas of their life.
As a father and husband, my focus is on helping people who are working to make the world a better place. I believe business leaders are uniquely positioned to make effective changes when they are performing at their peak.
This is where I come in. Not just as a coach, but as a trusted advisor. My goal is to guide business leaders and other coaches along their journey. This approach has allowed me to work with some of the world's top business professionals.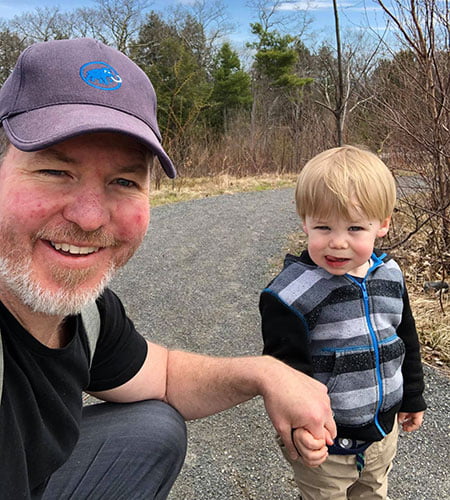 I believe in integrity – business leaders are often surprised to find out that I won't enter a business deal unless integrity is added to the team's core values.
I believe that you've gotten this far because you already have the answers and my job is to help you uncover them.
I believe that most people have been sold a shitty dream, a story about what success will bring you.
I also believe you can truly have it all.
I believe that working with an advisor should always be a safe place.
I believe smart and successful people always have someone in their corner, through good times and bad.
I believe you were put here for greatness and anything less than that is a disservice to yourself, your family, and to the world. 
I believe you can have a family and be successful without sacrificing yourself.
I believe there is a difference between a coach and an advisor – a coach is great at helping you become successful, an advisor is who you work with once you are successful
Biocybernaut is the premier neurofeedback training institute, offering 7-Day intensive programs that teach clients how to control their own brainwaves.  
Trainees from all walks of life and from all around the world have traveled to Biocybernaut centers in Germany and the US to learn more about how brainwaves effect and illuminate their understanding of the world.
Integrated Mind Research Institute
The Integrated Mind Research Institute (IMRI) was established to study neural oscillations, more commonly known as brainwaves. The human brain produces measurable waves across a wide spectrum of frequencies, each range representing specific states of neural consciousness.
Through the lens of our brainwave research, we intend to prove that much of human consciousness can be seen, understood, explained, and expanded.
The Successful Coach Podcast
I'm the host of The Successful Coach, interviewing some of the most accomplished and exciting coaches in the business. We discuss their journey as well as some actionable tips and habits that have helped them get to where they are today. 
This show is great for coaches who have been in the business for years or personal growth junkies who are ready to take their passion to the next level by starting their own coaching business.
The Powerful Man Show is for married businessmen looking to improve their relationships, their health, their businesses, and themselves.
Co-hosting with TPM founder Tim Matthews, we share our decades of experience helping married businessmen step into their power, live up to their potential, and live a life they love. We tackle conversations and topics designed to help men become better fathers, lovers, husbands, and leaders in their communities.
Interested in working together?
You get one shot at life, and as such the person you choose to work with should take it very seriously. I only work with a handful of people each year starting at 200K per year.
And in case you like the official stuff...
Other certifications related to fitness and health:
Certifications in Digital Marketing include: