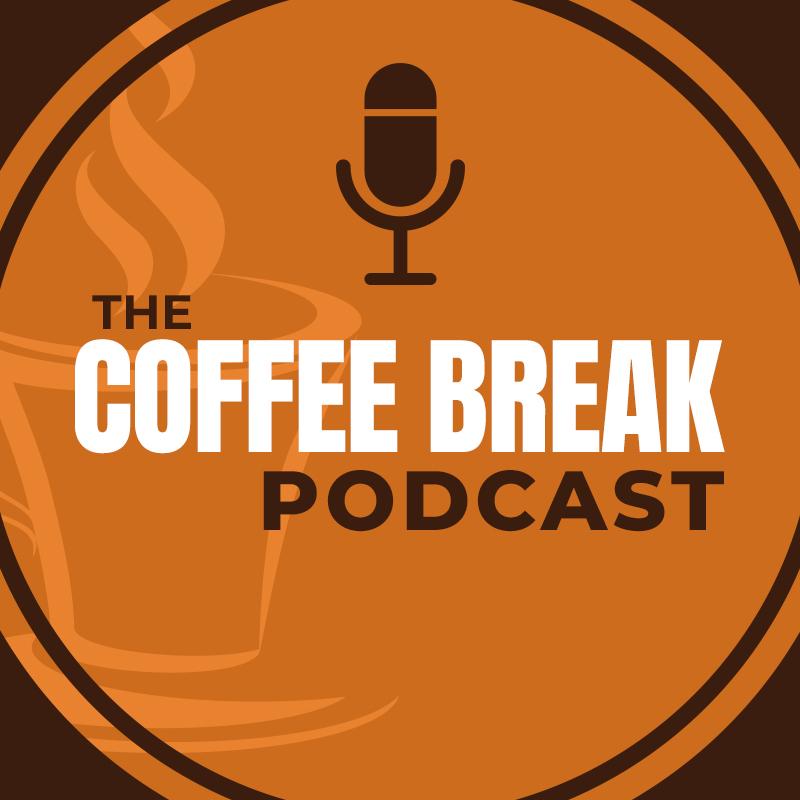 Ugo Ezeamuzie - The Modern Day Date Doctor Helping Transform Marriages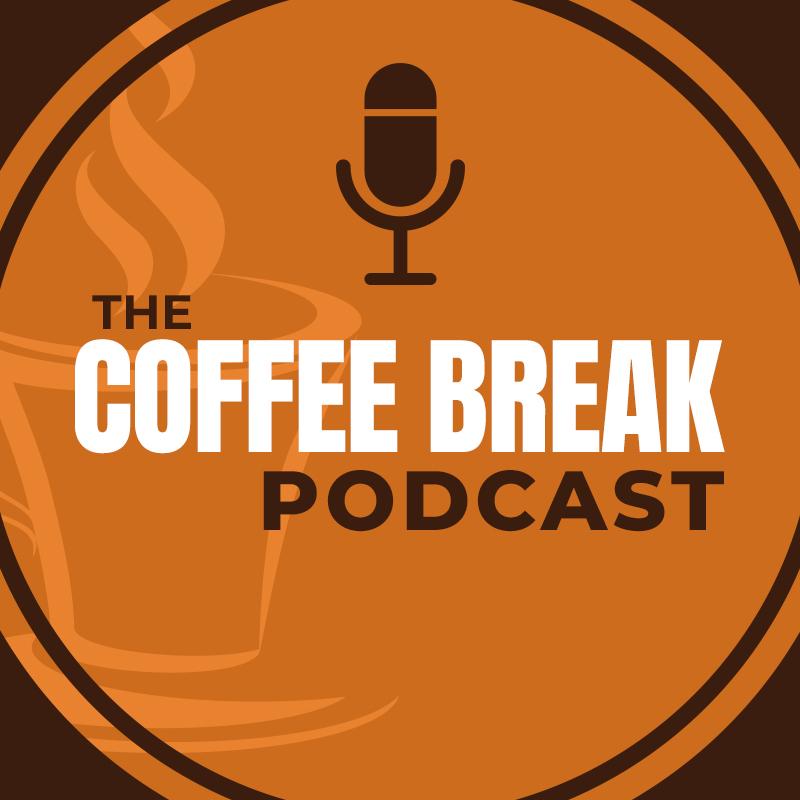 Sammy Courtright Harmony Vs. Balance
Sammy is an attention to detail aficionado from the land down under who's been with Fitspot from the very beginning. With a BA in Fine Arts from the University of Miami, she's a nationally certified Pilates instructor who brings a blend of grit and imagination to the zillions of tasks that confront every startup. While she wears many hats at Fitspot, doing everything from sketching app screens to managing the customer experience, she can't leave the house without her Akubra.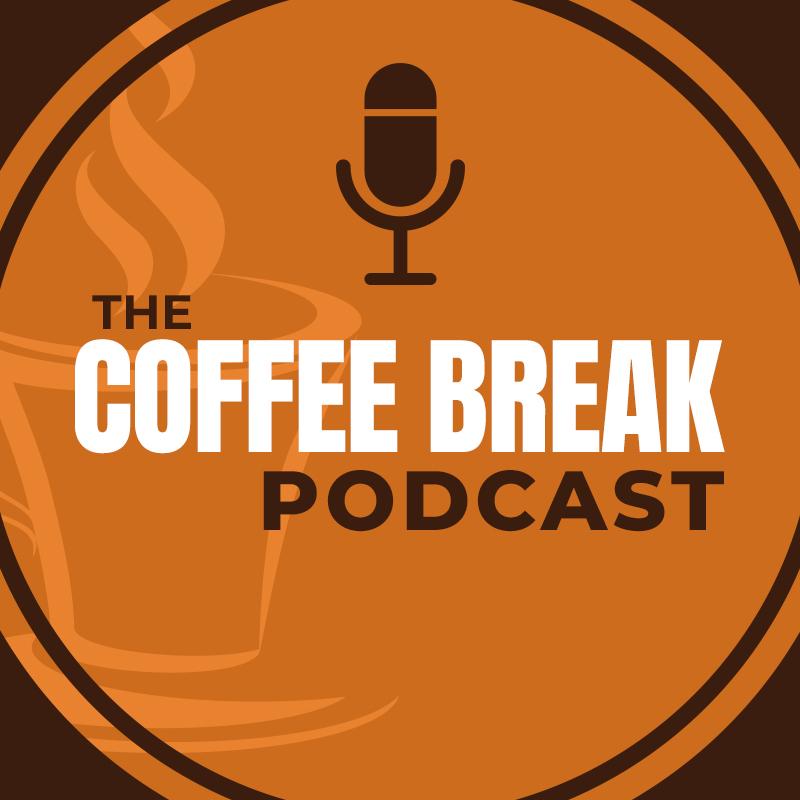 Shantel Khleif - A Business That ll Started From Some Pie...
Shantel Khleif – owner of Imagine Media Consulting. His team lives work to ensure that you are building strong relationships online with your target audience by creating custom, engaging content followed up by extremely targeted digital media advertising and complemented by stunning photography/videography.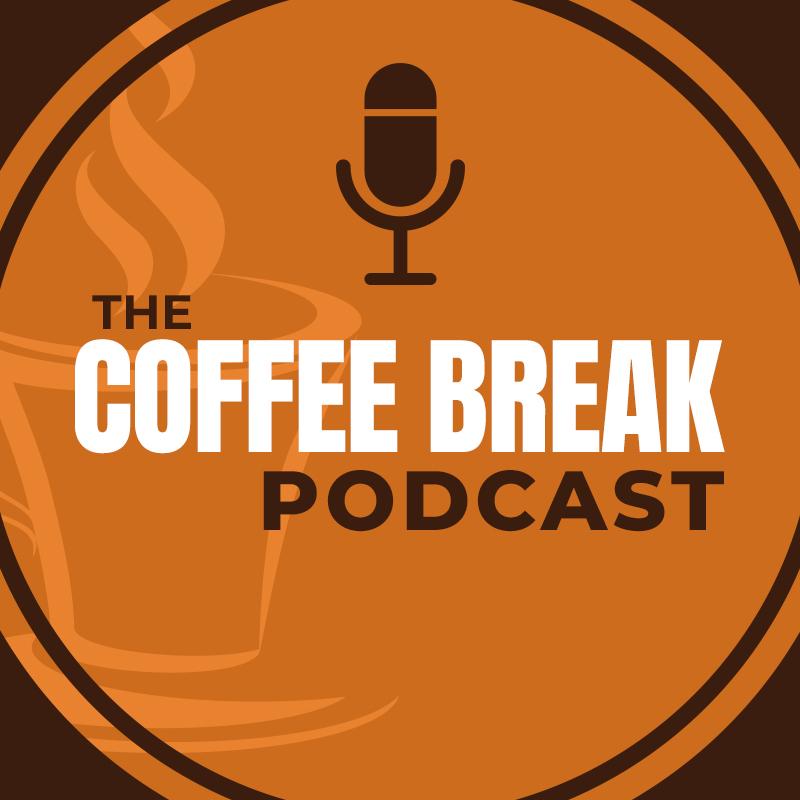 Morgan Lopes - Helping People and Companies Get Better Before They Get Bigger
Coloring outside the lines of entrepreneurship, technology, and social impact. Morgan is CEO and Cofounder of Polar Notion, a creative agency that builds web and mobile experiences. He also serves as CTO of New Story, a fast-growing startup positioned to end the global housing crisis with a recent claim to fame of launching the first 3D home printer in the US. In all things, he enjoys producing extraordinary results alongside unlikely people. Reversing traditional beliefs, he believes capitalism should serve humanity. Above his business pursuits, he is a father of two daughters and committed to finding harmony in work, life, and purpose-filled work.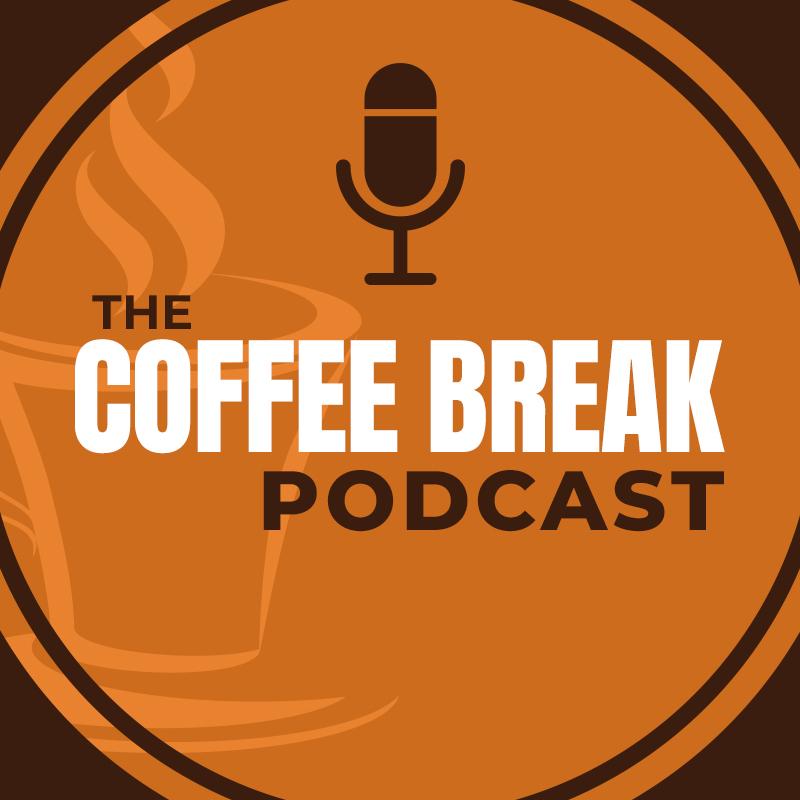 Brad Axelrad - A Digital Nomad Creating Life & Time Freedom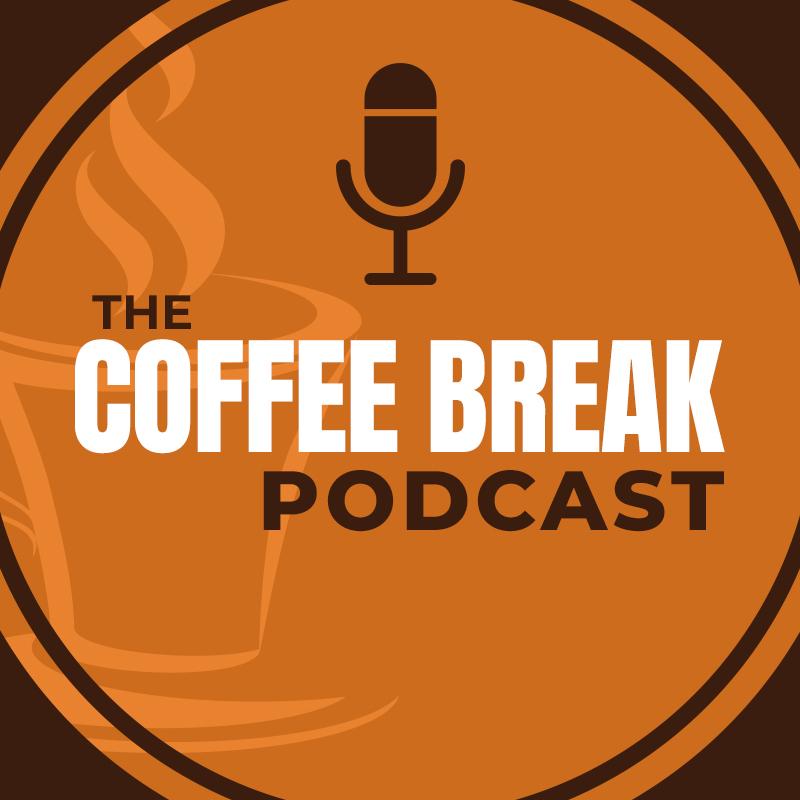 Michael Daoud - Business Is Like An Extreme Sport
CEO and Founder of Visus LLC. They design and develop mobile, web and cloud applications for mid-market companies. Started in 1994. Started and sold XShot, the selfie stick company. Studied Electrical and Computer Engineering at UCSB. Graduated with Honors. Studied at UCLA Anderson School of Management, Management Development for Entrepreneurs.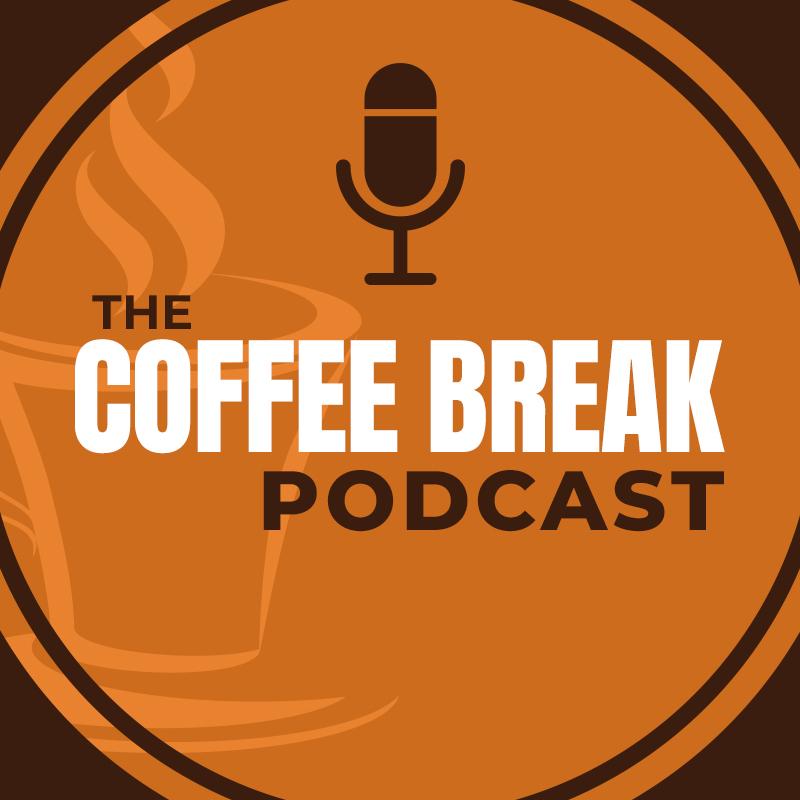 Kim Ann Curtin - From New York City to Hawai'i
From the Big Apple to the Big Island, Kim Ann Curtin is ready to meet you where you are and coach you to transformation. She blends her experience in the fast-paced New York finance world with the healing wisdom she has learned here in Hawai'i to help you find a path to your "next" that works for your goals and your personality. A born and bred New Yorker, Kim didn't come to Hawai'i until after a long and successful career in finance. She needed some peace and quiet to finish writing her book Transforming Wall Street: A Conscious Path for a New Future, and The Big Island of Hawai'i (aka The Healing Island) gave her the time and space to focus on its completion. After returning to the mainland to release her book, Kim found herself missing Hawai'i more than she expected. One day, while listening to the classic Hawaiian song, Pua Olena, she found herself overwhelmed with emotion and realized that in her heart Hawai'i was now home. Kim has been an entrepreneur and a practicing ICF certified executive coach for more than ten years and has worked in various roles at the C-Suite level for over twenty including at one of the most successful hedge funds in the world. She specializes in helping her clients reach their full potential by addressing their individual personal and professional needs and giving them the tools to achieve them. Her clients walk away transformed and empowered. Personally and professionally, Kim has been a lifelong student of consciousness and spirituality. From Master's level theology classes at a Seminary, to her interest in Judaism and Kabbalah, she has also been a student of indigenous healing modalities including Michael Harner's The Way of The Shaman. Kim has done deep work with a Taoist Master, studied Human Design, learned from a Hawaiian Kahu, practiced Ho'oponopono, and taken Anusara Yoga Teacher Training. Kim's been trained in the application of Edward Bach Flower Essence Remedies, Marshall Rosenberg's NonViolent Communication and undergone Psych-K sessions, participated in a Soul Retrieval ceremony, completed the Landmark Forum and the Advance Course and is a graduate of Mama Gena's School of the Womanly Arts. She has participated and conducted spiritual ceremonies from Goddess Circles to Space Clearings and has worked for years as a Eucharistic Minister. Kim has witnessed a Shinto Priest ceremony and practiced zazen meditation with Buddhist Monks in Japan, celebrated Puja with Hindu Monks, toured Israel with a priest and a rabbi, and after 30 years continues to remain a student of the mythologist Joseph Campbell.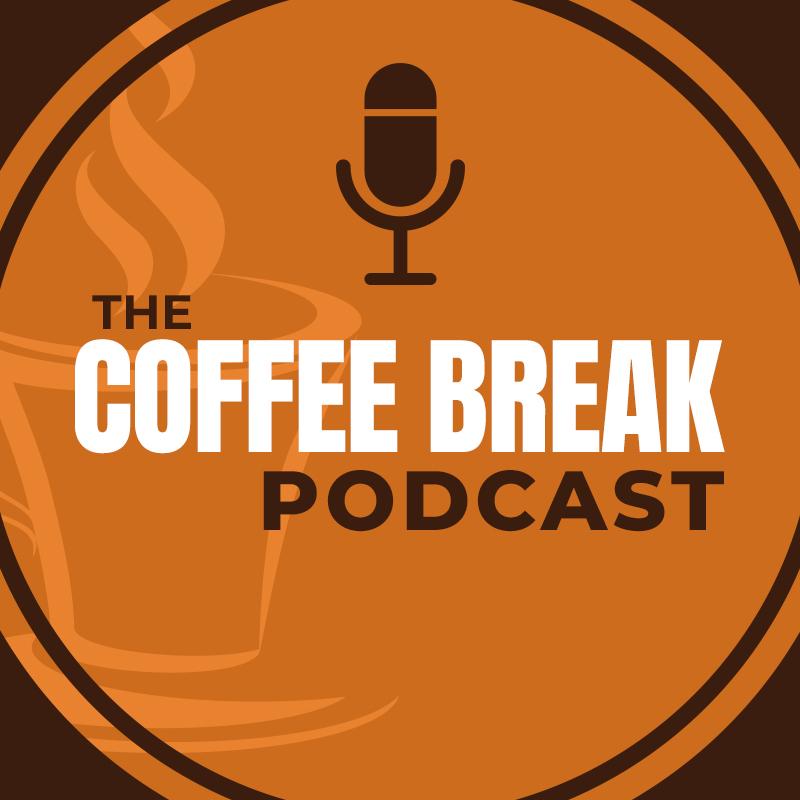 Peter Matthies - We Are Here To Feel
Peter Matthies is a former Venture Capitalist and founder of the Conscious Business Institute. Before founding the Conscious Business Institute, Peter was a Principal for one of the world's leading Private Equity and Venture Capital firms, Apax Partners & Co, and for b-business partners, a $ 1 billion pan-European VC fund. Peter co-founded an IT company and started his career at Accenture in Germany. He published 2 books and over 100 articles on business, finance, leadership, martial arts, and technology. The approaches of the Conscious Business Institute have been applied in leading organizations including Starbucks, BMW Group, Siemens, Intel, Twitter, and others. He's a faculty member of the Goethe Business School in Frankfurt, serves as a global advisor of the Climate Prosperity Alliance, and is on the board of several for-profit and non-profit organizations.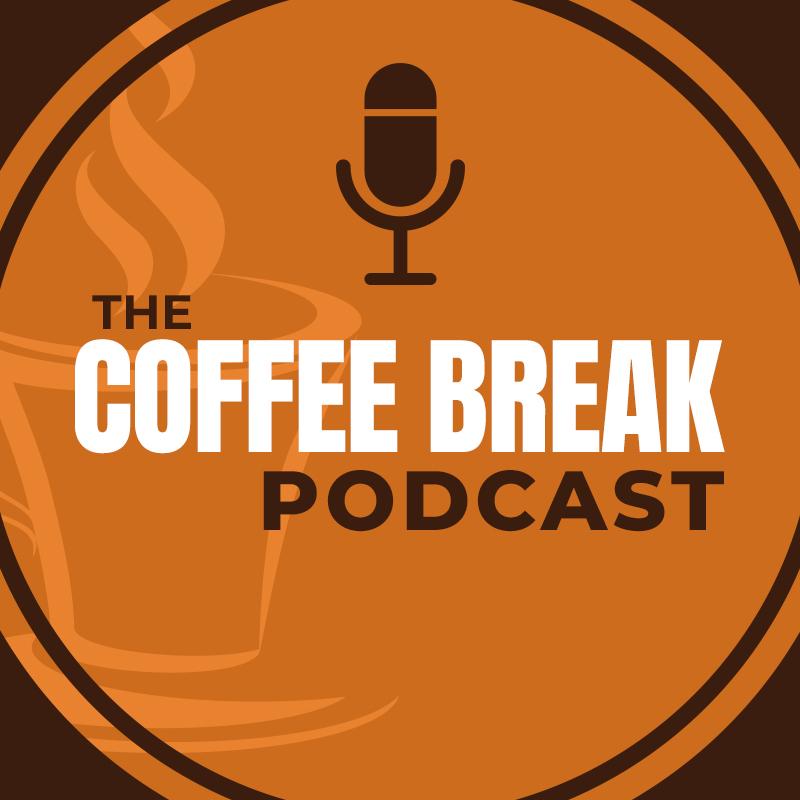 Brielle Slate - Are You Rewarding Yourself
The day after Brielle Slate was born she was on the front page of the newspaper, the rest was destiny. With public relations and entrepreneurship in her veins, she's the co-founder of Command Your Brand Media and Slate Media Productions. There are many misconceptions when it comes to public relations and having worked in the industry for over a decade, she operates off of the definition of public relations as making good works well-known. She has helped to establish many for-profit businesses and non-profit organizations by becoming a pioneer in the field of podcast publicity to help founders, CEO's, professionals and influencers to craft their story and then place them on the correct line of communication to create a global effect. To follow her journey, visit http://www.commandyourbrand.media.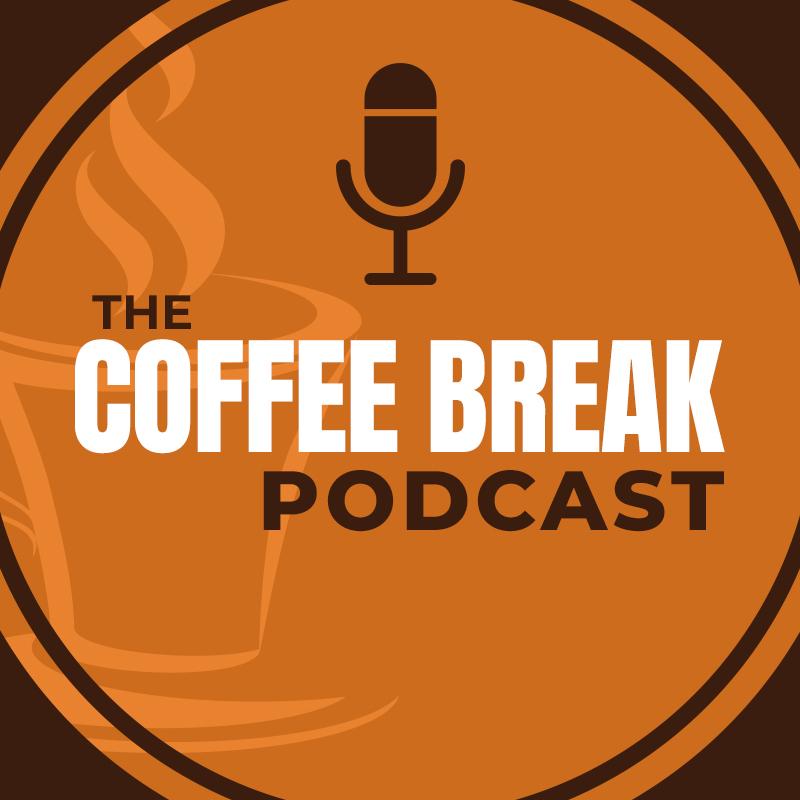 Van Haas - Creating a remote business, prioritizing your lifestyle, and not giving a f***
Van Haas is an entrepreneur and a self-diagnosed efficiency addict. Over the past decade, he has helped companies grow aggressively by streamlining processes and maximizing profits. Van founded and launched Accountix to offer small business owners and CEOs an innovative way to tackle commonplace bookkeeping and managerial accounting issues. Van spent six years as a finance and operations VP and another six as the founder and principal of Peak Cost Containment. He now brings both experiences to the table with his latest venture, combining industry insight and creative vision. Van graduated with High Honors from the University of California, Santa Barbara with a B.A. in Business Economics and Communication. He spends most of his free time with his wife and two young girls but enjoys finding excuses to be in the ocean and the continual hunt for special wines.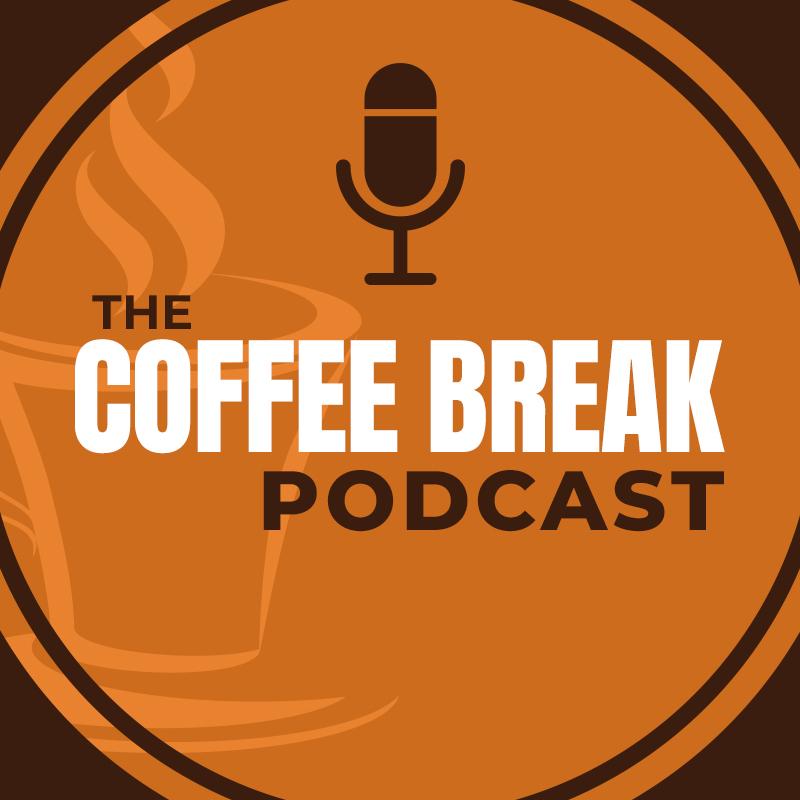 Linda Poteet - Freedom and Flow
Linda helps entrepreneurs stand out so that they can get seen, get heard, get noticed and ultimately GET PAID! In a crowded marketplace, it's easy to wonder how you can stand out. The truth is, though, if you want your prospects to choose YOU over your competitors, it just comes down to three simple steps… Be Seen As A Credible Expert… Secure FREE Publicity that puts you in front of the right prospects…. and lastly, Leverage The Exposure.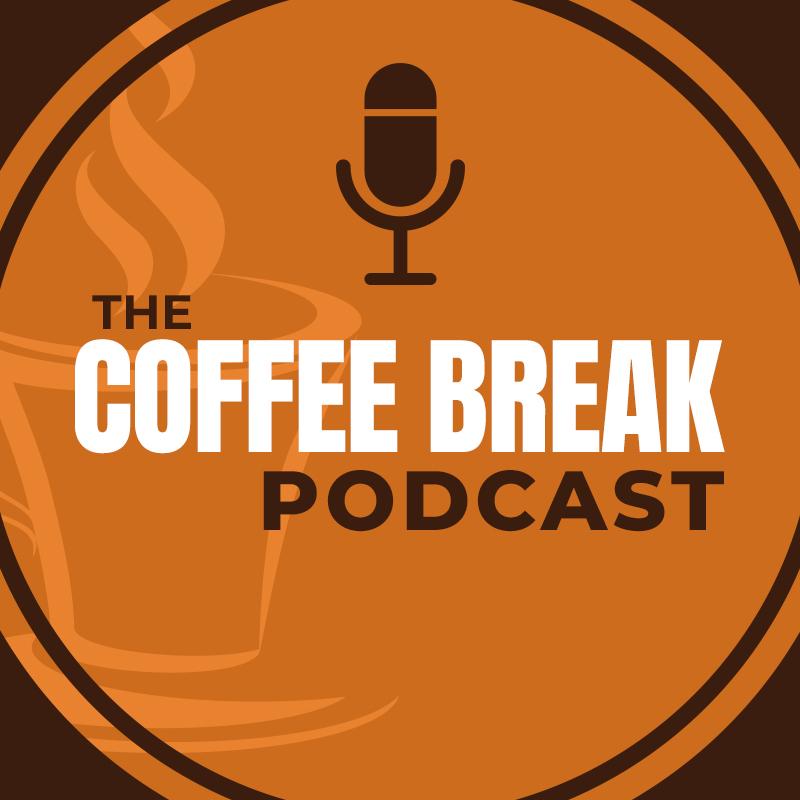 Halelly Azulay - Are you fulfilled?
Halelly Azulay is a consultant, facilitator, leadership development strategist, author, and speaker at international conferences and corporate meetings. Her subject-matter expertise is in leadership, communication skills, and emotional intelligence. She is the author of two books, Employee Development on a Shoestring and Strength to Strength: How Working from Your Strengths Can Help You Lead a More Fulfilling Life. Her books, workshops, and retreats build on her 20+ years of professional experience in employee and leadership development in corporate, government, nonprofit and academic organizations. She offers actionable leadership insights and advice on her blog and her leadership podcast, the TalentGrow Show.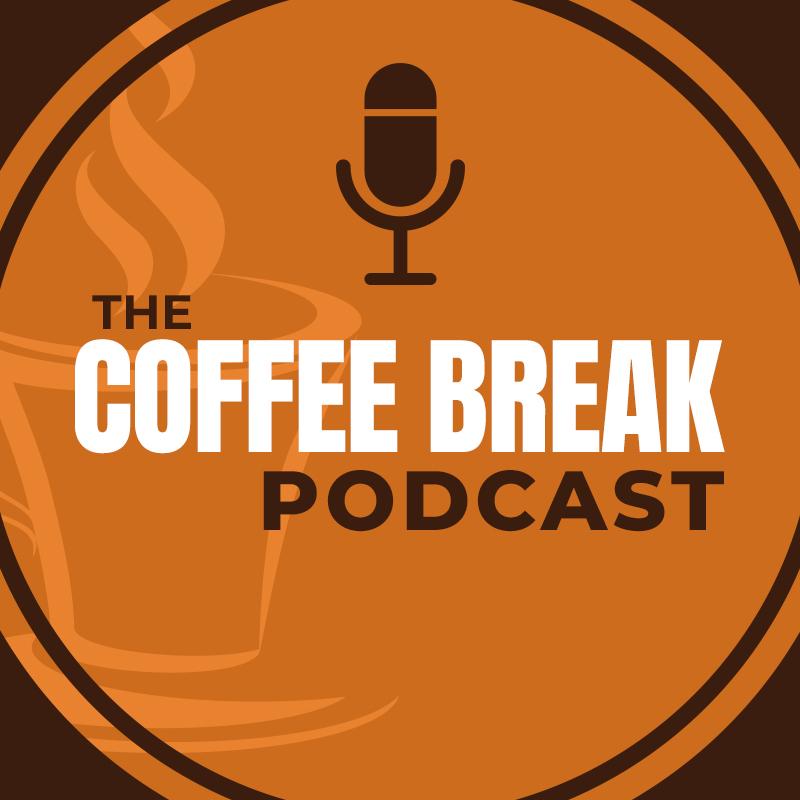 Valerie Goodew - Knowing Yourself, Cannabis, and Business
CEO & Founder Of Cannabis Esthetics Oregon's First Hemp Spa! Specializing in energy healing, lash extensions & reiki facial/body treatments. Vast knowledge of the cannabis industry.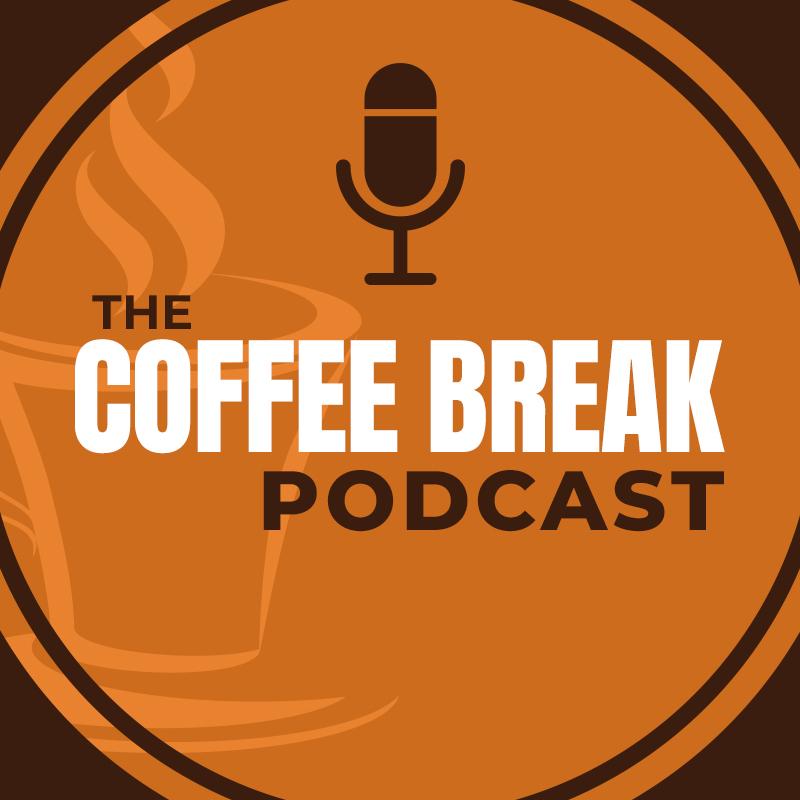 Scott Johnson - Taking Natural Medicine to a New Level
As one of the most prolific natural medicine writers of the 21st century, Dr. Scott A. Johnson has empowered tens of thousands of individuals to realize greater wellness naturally through more than a dozen books and over 300 articles in online and print publications. His research emphasis is medicinal essential oils and their clinical application for the leading ailments afflicting modern man. He is one of the world's leading experts on essential oils and supercritical essential oils. His diverse educational background—doctor of naturopathy, board-certified alternative medical practitioner, Certified Elite Essential Oil Specialist (CEEOS), Certified Clinical Master Aromatherapist (CCMA), and Certified Professional Coach (CPC) and critical mind allow him to take complex health topics to any audience. He is an acclaimed international speaker and has delivered keynote presentations across North America, Europe, and Asia. His travels the globe carrying his passion for people and natural medicine and sharing the secrets of natural healing.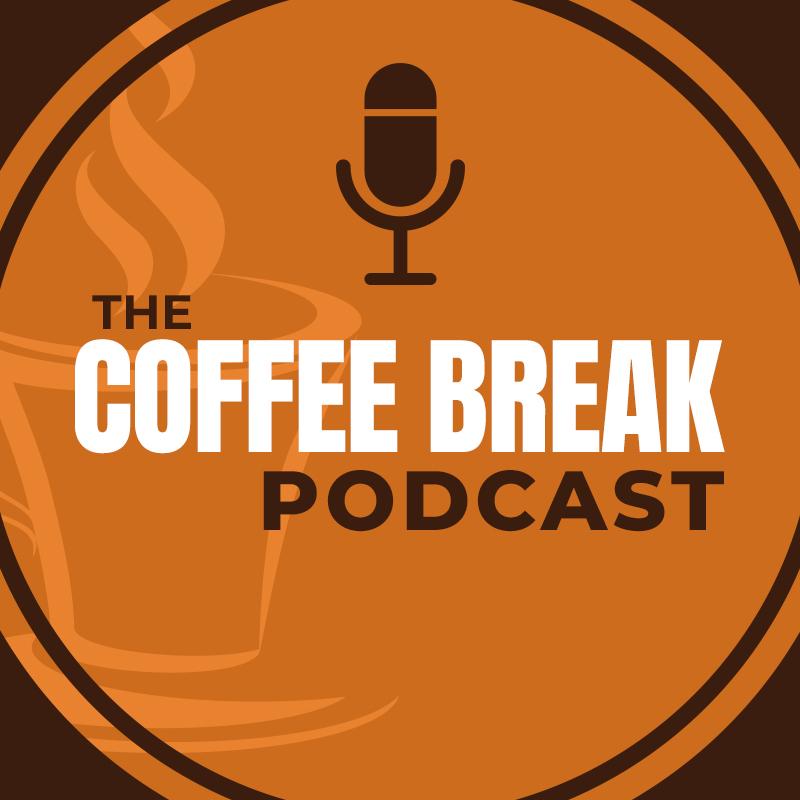 Nancy Evans - The Secret Behind Work Life Balance
After working in the corporate world for over 10 years (for multiple fortune 500 companies) Nancy decided to quit her job at Apple and go all in, starting her own residential house cleaning business. Her core values have always been family and work-life balance, so everything she does now has to ensure that she has time for those things. Since starting the business (which she has built to over six-figures and thousands of clients), she has started her own marketing business, become a real estate agent and investor (super recently) and also assists others in achieving their health and wellness goals through nutritional cleansing!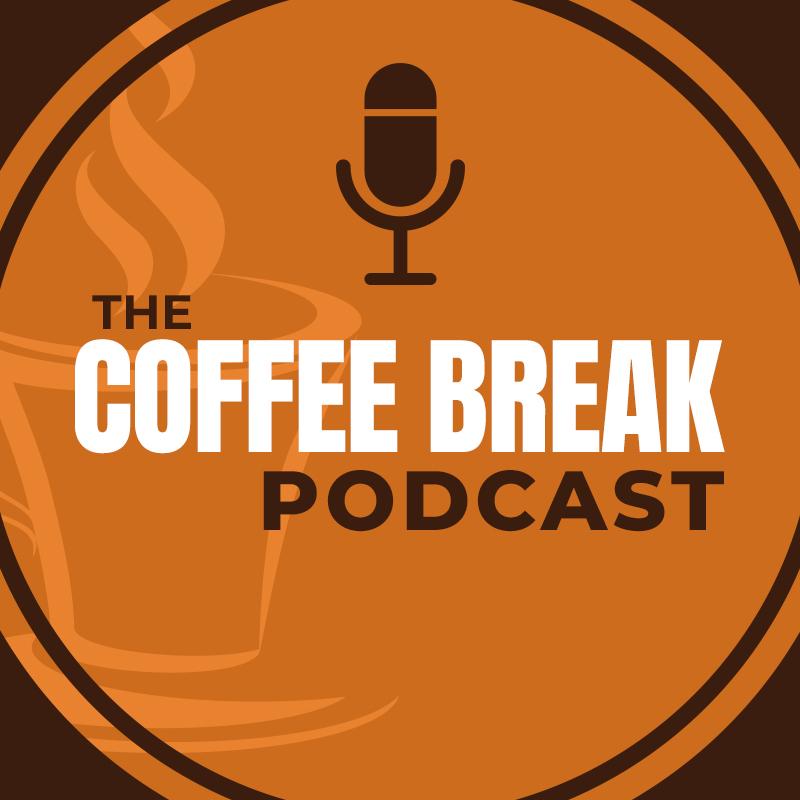 Calla Gold - Create Success in ALL Areas Of Your Life
Jewelry designer, jewelry blogger, speaker, and lover of life. Calla has been a jeweler for 36 years. Working privately without a brick and mortar location has helped her be creative and have a life as well as a calling.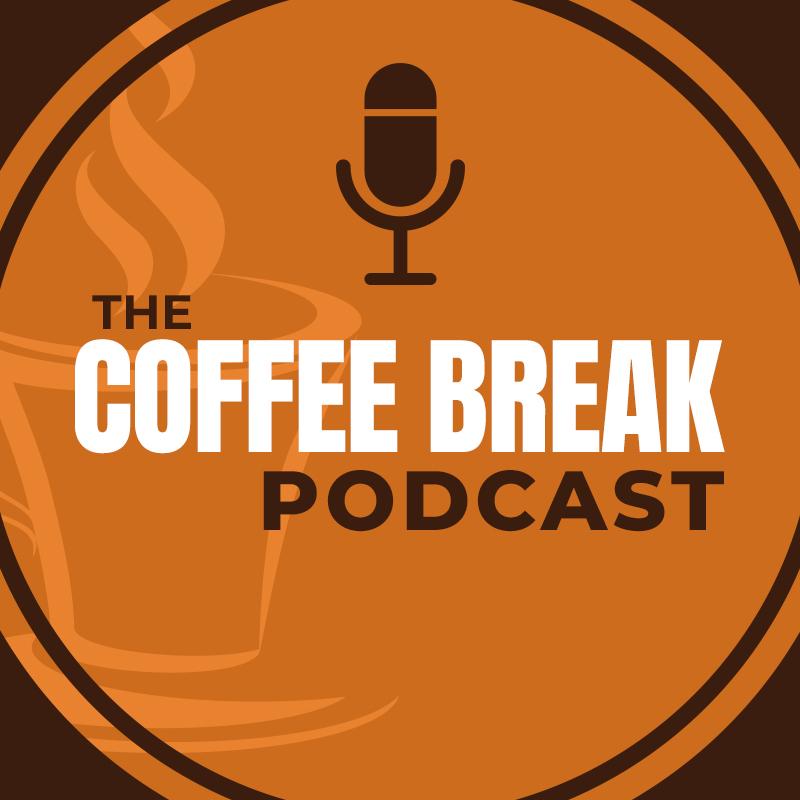 Virginia O'Connor - Lean Into What You Don't Know
She is a communications specialist and content strategist who loves yoga, cycling, hiking, and sailing.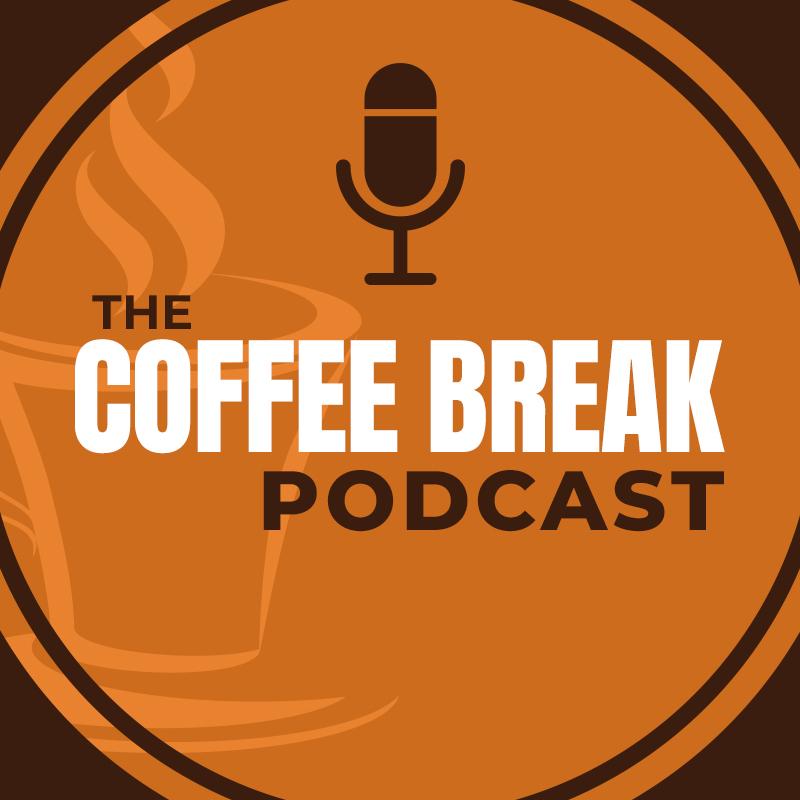 Shannon Graham - It's Not About What You Know But About Who You Are
For over 15 years He has helped leaders change the world by doing the impossible. He truly believes through the synergy of transformational coaching and collaboration we can usher in an age of unprecedented peace and prosperity to the world. His the first book The Revolution of Self is focused on helping individuals find and fulfill their potential and purpose.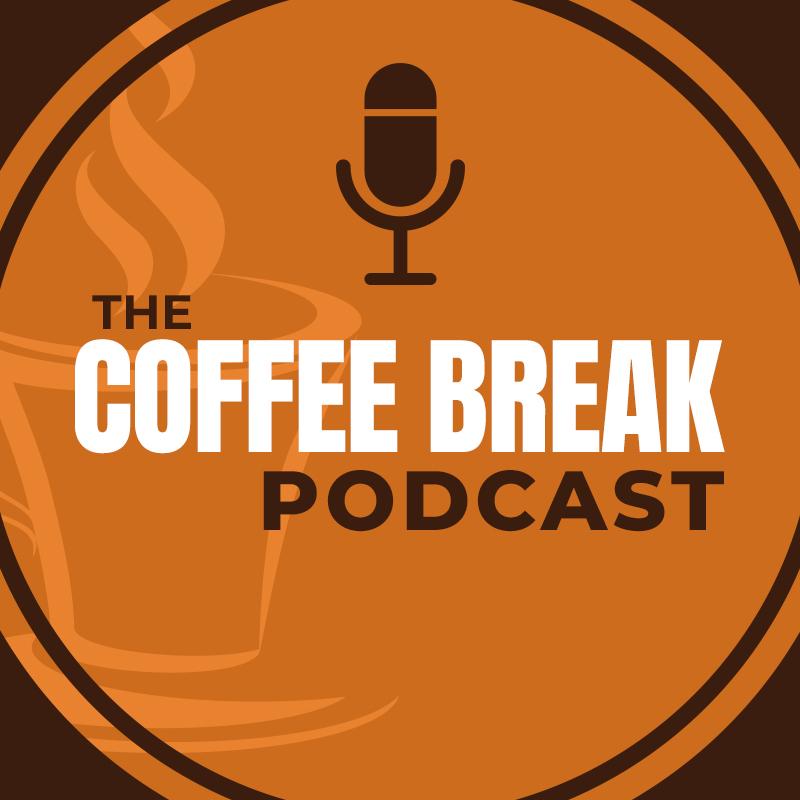 Laura Berens - How to Return to Love in Your Business
Laura Berens is an entrepreneur, mom and wellness expert. Owner of an activewear line for moms, love, and fit.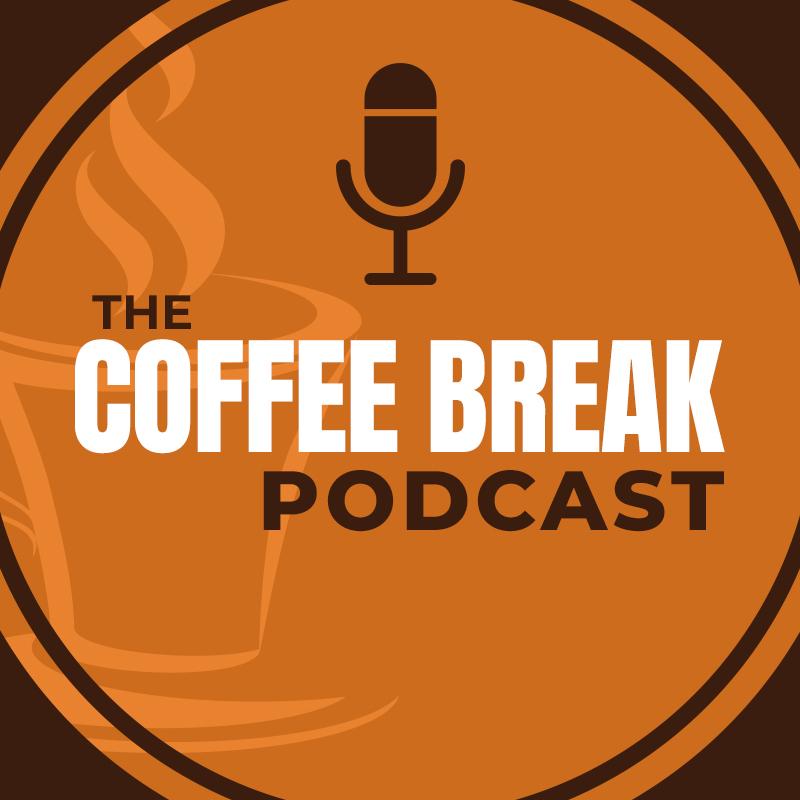 Kiah Jordan - Are You Listening to What Your Clients and Employees Are Trying to Tell You?
He founded an impact-focused multi-family office with no assets under management. He teaches social entrepreneurship and promotes impact alignment across investments, spending, and philanthropy.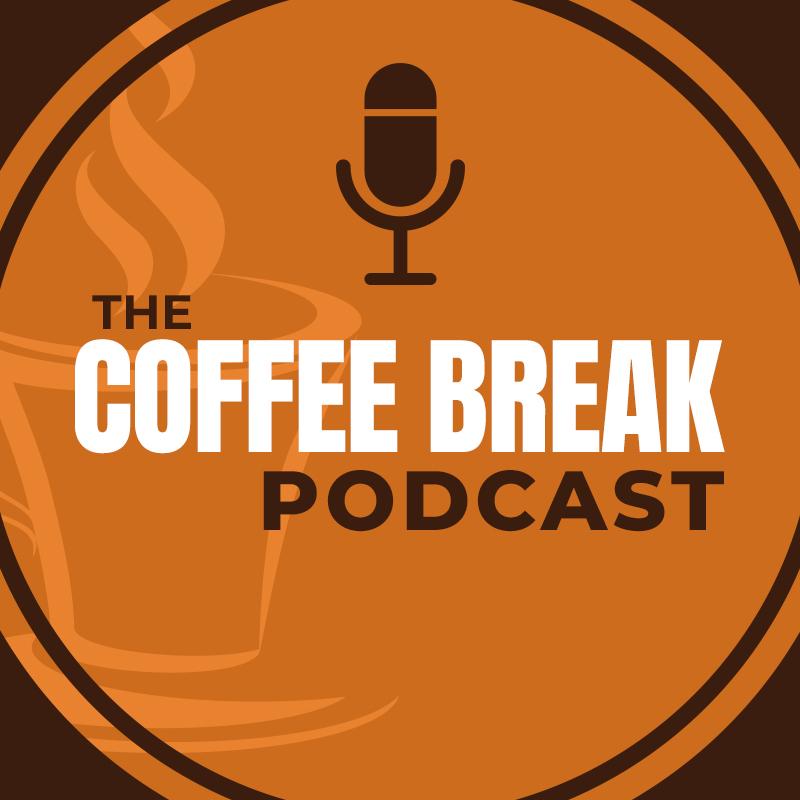 Rana Gujral - Priorities Vs. Balance
Rana Gujral is an Entrepreneur, Executive, and Investor. In 2014, he founded TiZE, a Cloud software for specialty chemicals, and held the role of CEO until 2016. Rana is a contributing columnist at TechCrunch and Forbes and was awarded the 'Entrepreneur of the Month' by CIO Magazine and the 'US-China Pioneer' Award by IEIE. He was listed among Top 10 Entrepreneurs to follow in 2017 by Huffington Post and has most recently been a featured speaker at the World Government Summit in Dubai, the Silicon Valley Smart Future Summit, and IEIE in New York. Rana holds degrees from MIT Sloan, UMass, and TACK U.K. Prior to TiZE, Rana was recruited to lead the turnaround team for Cricut Inc. At Cricut, Rana led the turnaround of Cricut's EBITDA position from bankruptcy to profitability within a span of 2 years. Previously, Rana held leadership positions at Logitech S.A. and Kronos Inc., where he was responsible for the development of best-in-class products generating billions in revenue and contributed towards several award-winning engineering innovations. Rana has earned a variety of personal and product awards and has been featured in TechCrunch, Forbes, Inc magazine, Huffington Post, Fast Company, NBC, Fox and CBS.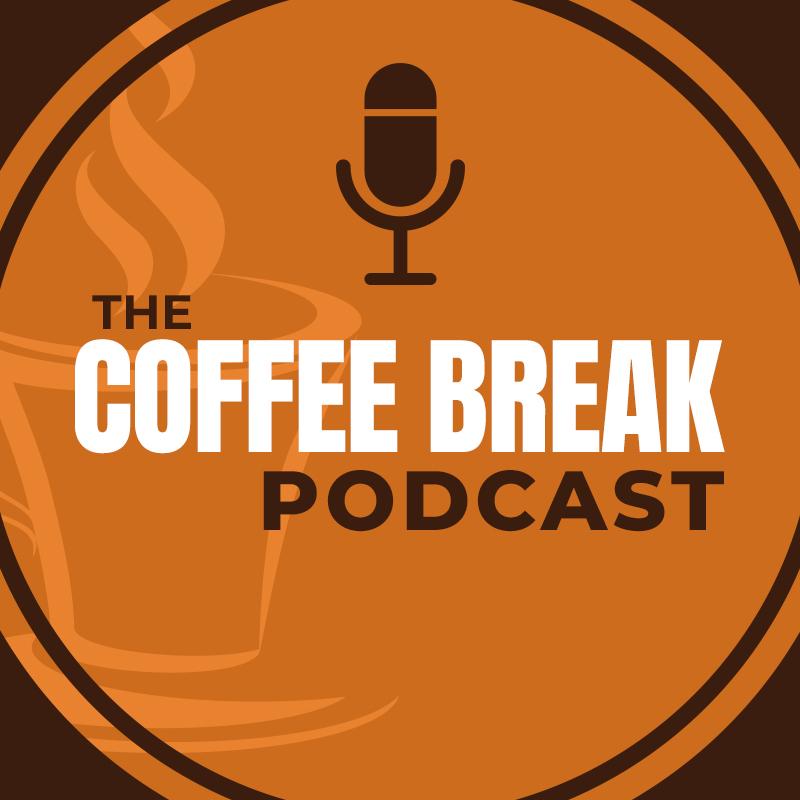 Anton Chumak - Why self-awareness can change your business
Born in Ukraine and lived there until 1999. Learned English in the United States after the age of 13. Served in the USMC to pay back the amazing country I have the privilege of living in. Fell in love with development in the military and have been developing people in the Health and Wellness industry for 10 years. Have been coaching coaches on how to run their business better for 6 years. Very passionate about people with a mission to change 10,000,000 lives by helping them realize their potential by impacting their minds.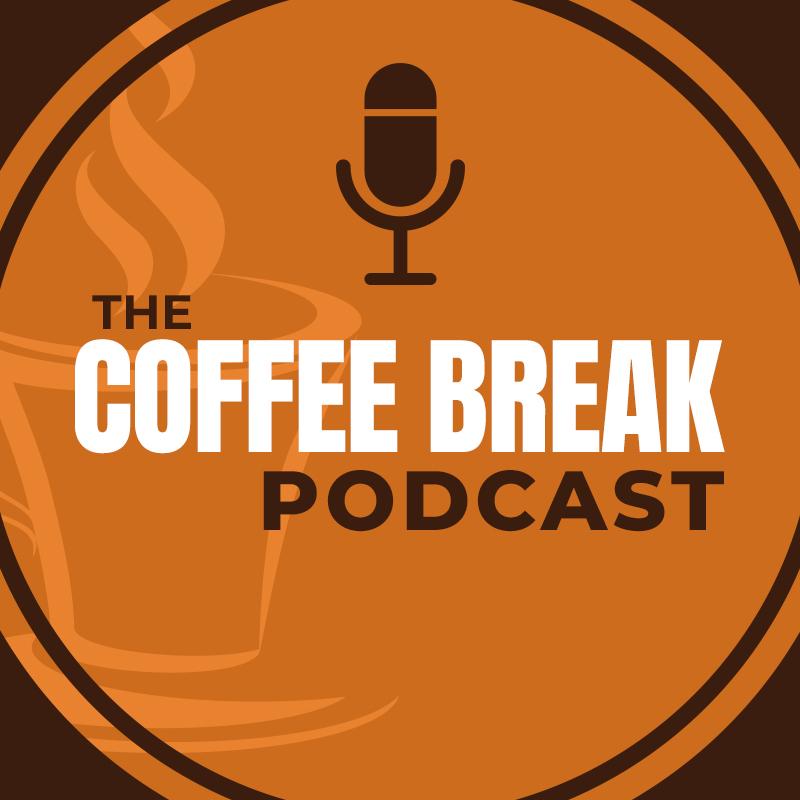 Larry Castro - The Importance Of Knowing What You Don't Know
Larry Castro is a recognized leader in quantum cyber security with more than 30 years of experience. His expertise includes the multiple sectors of technology, cloud broadcasting, cybersecurity, the blockchain, smart cities, IoT, quantum cryptography, mesh networks, smart contracts, and digital media. He has also built a golf portfolio as an international tour player, a golf fitness visionary, sports marketing strategist and, more recently, executive roles as lead developer, owner, manager, and designer of some of the world's most renowned golf resorts, sports and entertainment facilities. He is a graduate of Utah State University.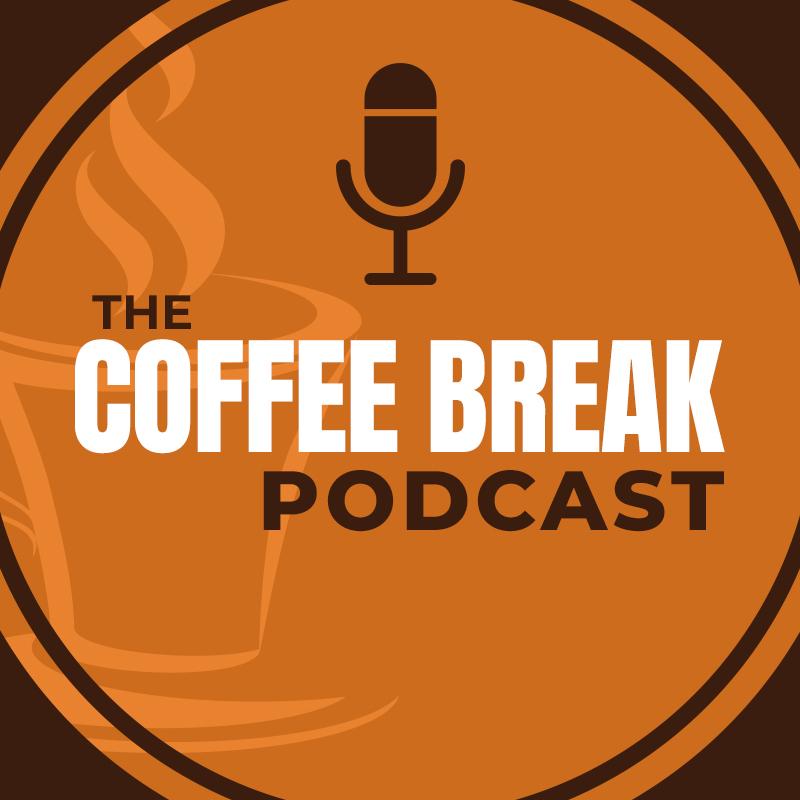 Linda Melone - Helping Women Fell Ageless After 50
Linda is a 59-year old certified strength and conditioning specialist, certified trainer and founder of AgelessAfter50.com. She helps women over 50 get fit, lose weight and stay motivated to achieve any goal. She's also an award-winning health and fitness writer whose work appears in hundreds of print and online publications, including Family Circle, Better Homes and Gardens, Shape, Self, MSN Health, and many others.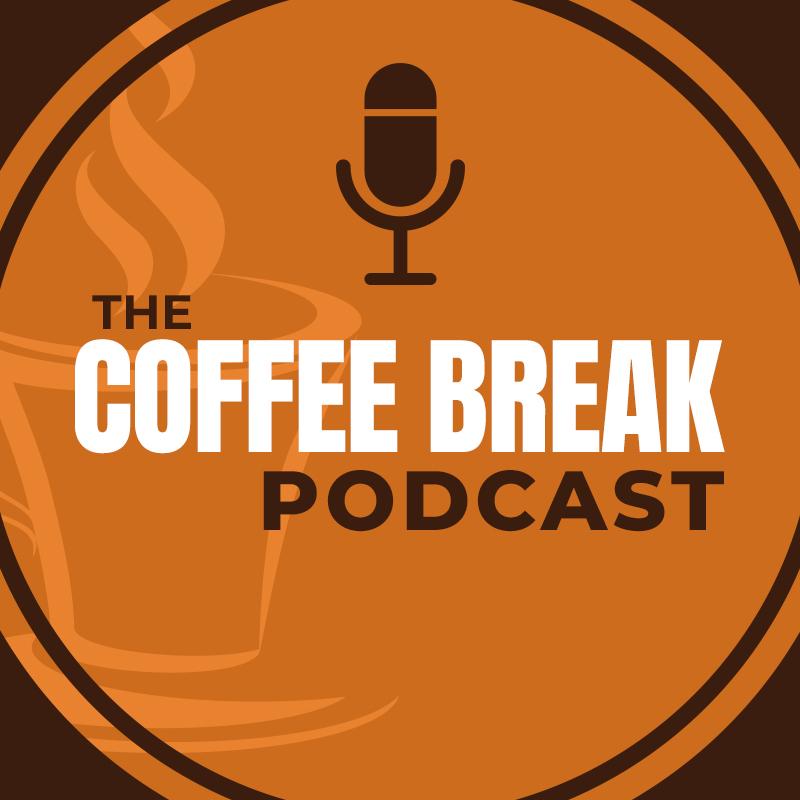 Adriana Albritton - The importance of adaptability
Founder of A Fit Wellness and the blog FitNAll.com This Colombian native is a Fitness Wellness Mentor, holds a Master's degree in Forensic Psychology, certifications in Personal Training & Fitness Nutrition, and has participated nationally with the National Physique Committee in Figure competitions. Adriana is a co-author in The Better Business Book Volumes 2 & 3 and author in the upcoming fitness/wellness book. Adriana was involved in the mental health field over the years. She specialized in forensic populations, treating perpetrators of crime, as well as victims. Nowadays, she enjoys steering individuals towards healthier lifestyles, while helping them to lose body fat. A Fit Wellness assists clients with individualized meal plans and workout routines and coaches them in recognizing and utilizing their full potential. Throughout her work, Adriana integrates the purpose of achieving a healthy mind along with a fit body, while cultivating a healthy internal environment.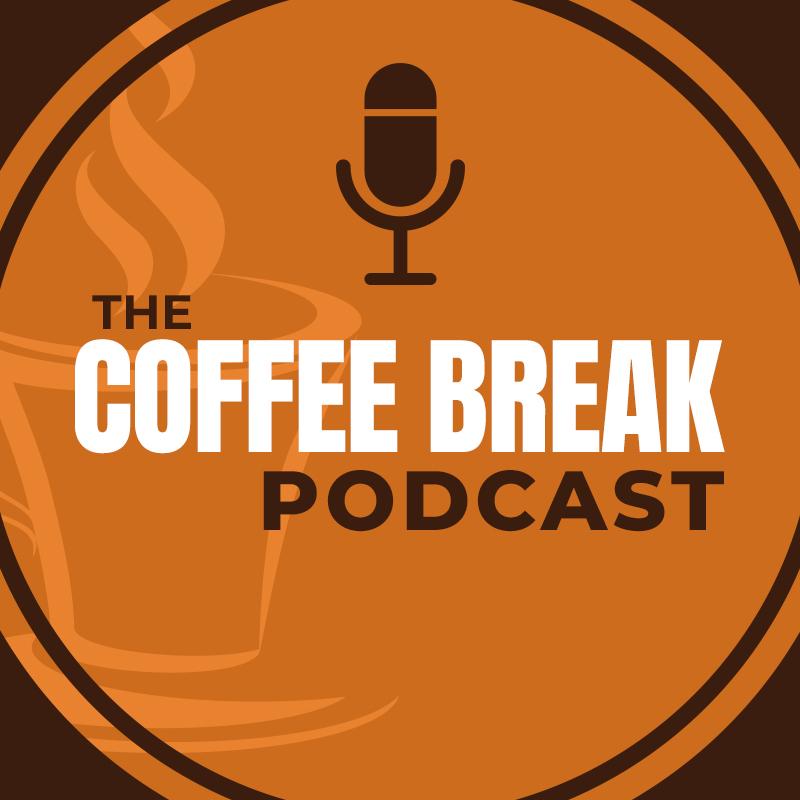 Filippo Voltaggio - It All Starts With You
Media Host of "The LIFE CHANGES Show," Life Coach, Author, of The Little Dog That Could," book, Workshop Creator and Leader of "The RECALIBRATION," and "Life IMPROVMENT Workshop," and Keynote Speaker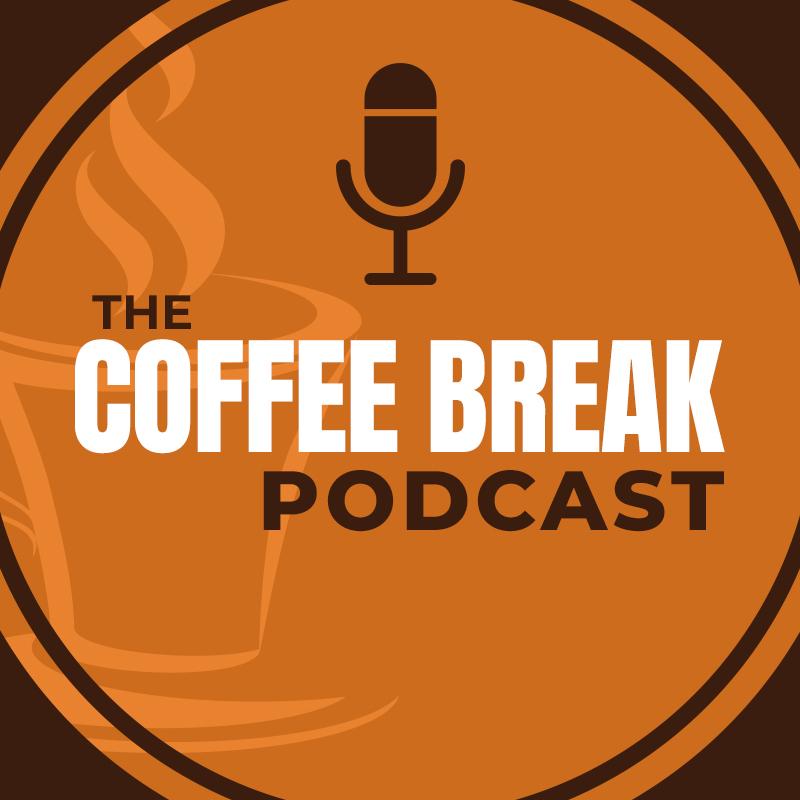 Edward Niemiec - I your pride getting in the way?
Healthy Aging Boomer who is passionate about serving others via health & wellness.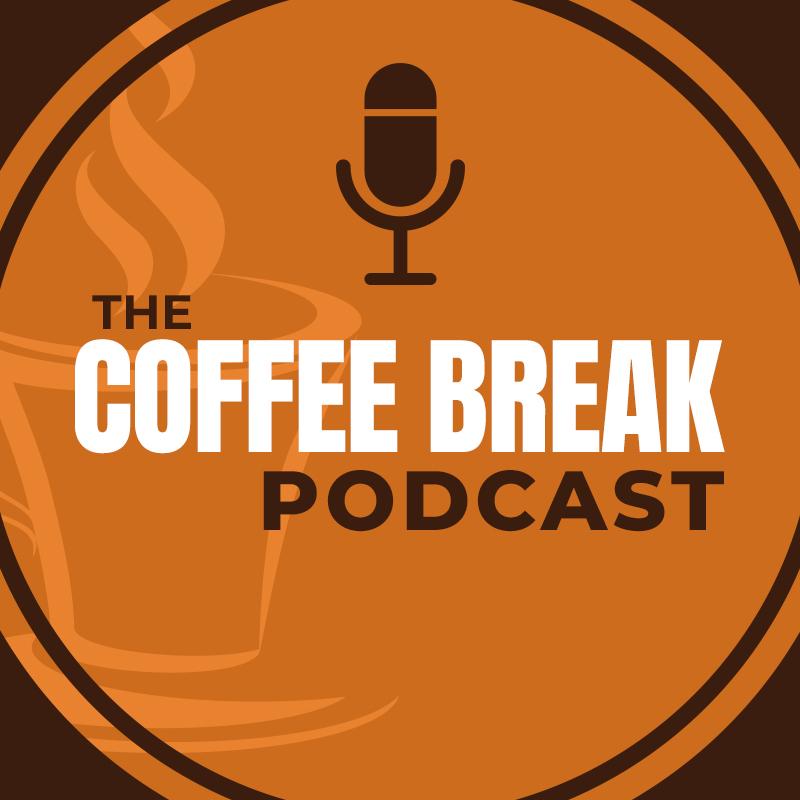 Dr. Robert Silverman - Are you taking your health for granted?
Doctor of chiropractic. Amazon best selling author of "inside-out health". 2015 sports chiropractic of the year. International speaker and author of over 250 published articles. He is the founder/CEO of Westchester integrative health-where they offer "leading-edge non-surgical solutions".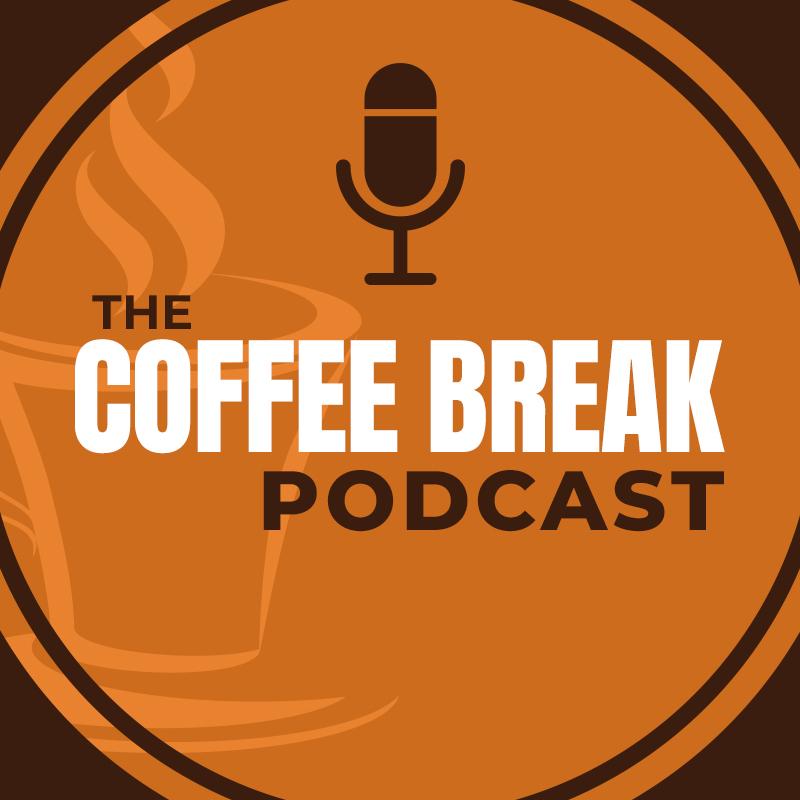 Alishaa Chabbra - Accept Your Weaknesses
Making sure She is as much available for her family as She is for her work. Time! She wishes She had a 36 hr day vs 24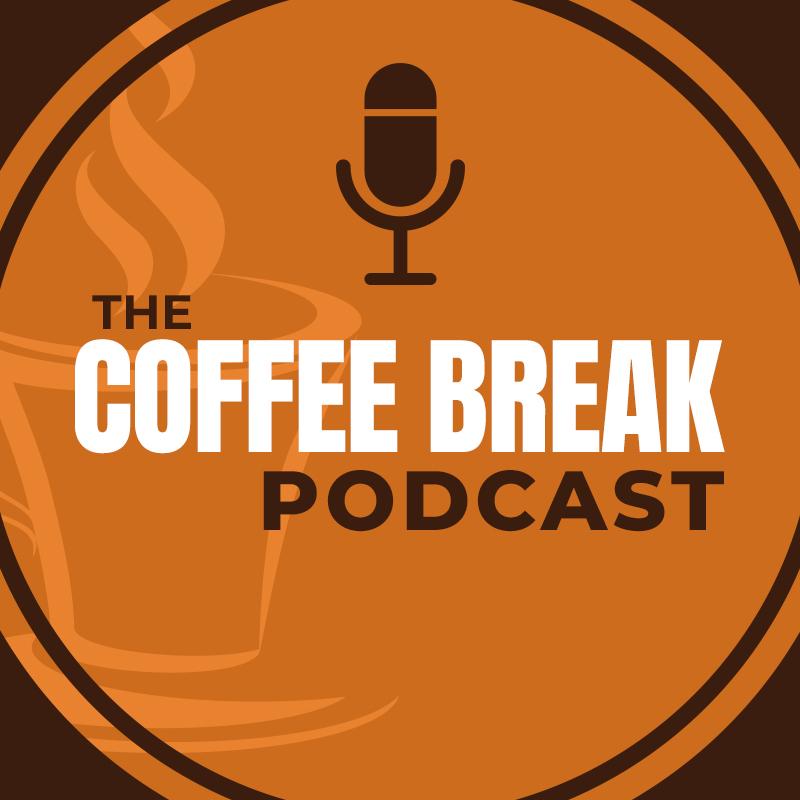 Parker Lennon - Defining Success
He is an ACSM Certified trainer with 11 years in the business. He graduated from Ball State University in 2009 with a degree in Exercise Science. Currently pursuing a career as a Physician Assistant while working at a personal trainer. He has 2 Podcast FAQ Fitness Podcast and More than muscle.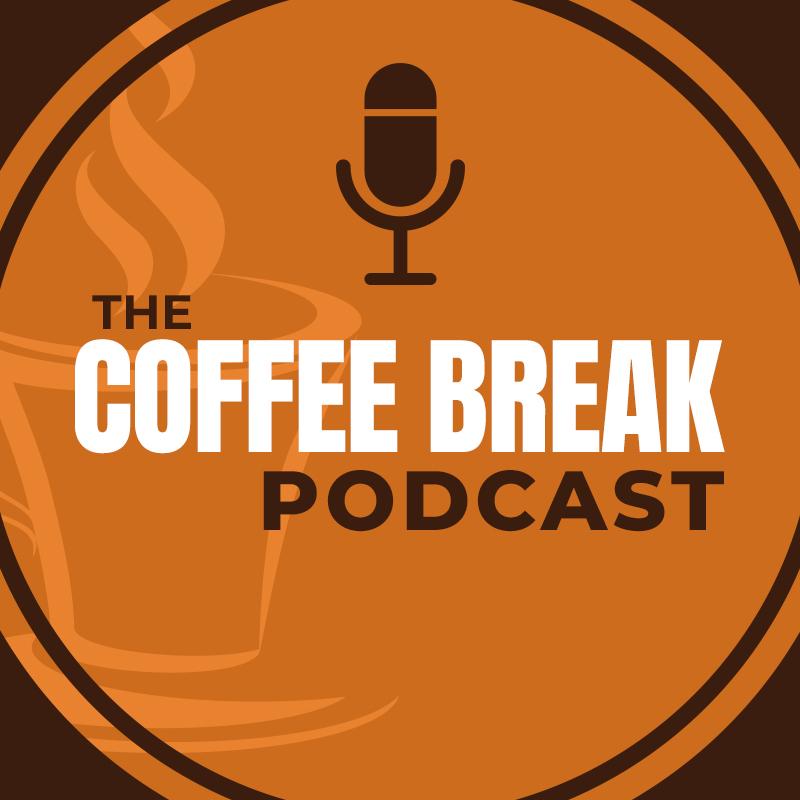 Paul Daniels - From Working At The Post Office To Owning A Fitness Business
An eight-year veteran of the U. S. Marine Corps, owner Paul Daniels began studying the martial arts in his early teens. He currently holds a 2nd Degree Black Belt in the KIADO-RYU martial arts system as well as a certified Aerobics Instructor and Personal Trainer & Senior Instructor with Stong First. Building on his experience as Captain of both the gymnastics and soccer team in high school, Paul A. Daniels continued his education in physical fitness and self-defense, training in the Marine Corps. While competing on the Martial Arts Circuit, he was a top-ranked National tournament Competitor. As a member of the over 50 generation, Paul Daniels is a constant example of the benefits of hard work and commitment to excellence. He is considered one of the top Cardio-kick boxing Instructors, Personal Trainer and Russian Kettlebell Instructor. As a Sr Instructor Strong First, Paul is the Senior and most experienced Russian Kettlebell Instructor in Orange County. His teaching formats are innovative, intense and always fun. Paul has conducted or assisted numerous instructor certification workshops and is recognized for his depth of knowledge and experience.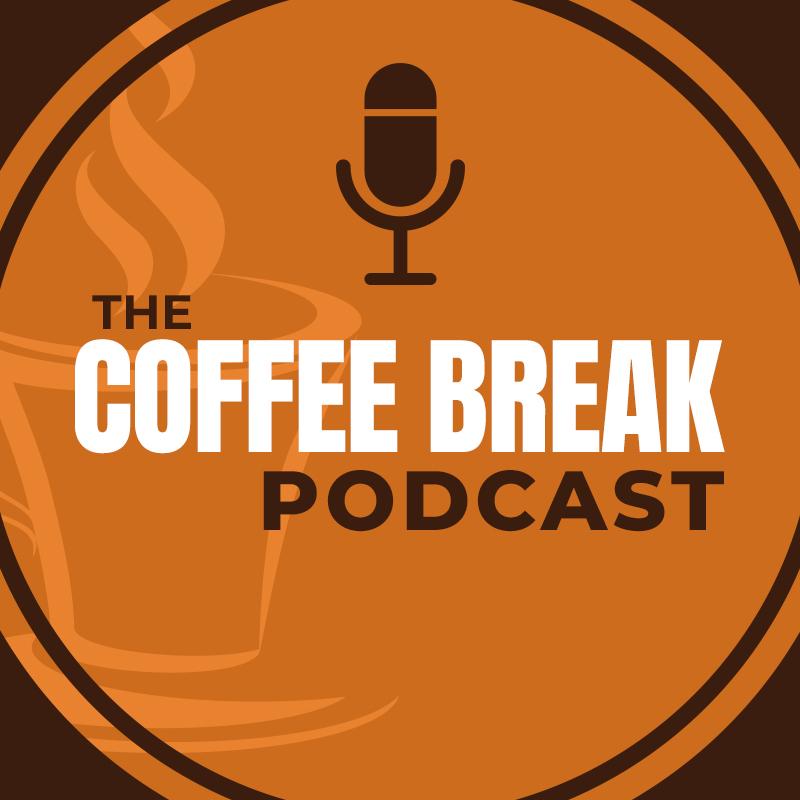 Justin Richards - The Importance of Interpersonal Communication in Business
An entrepreneur with a lot of talent.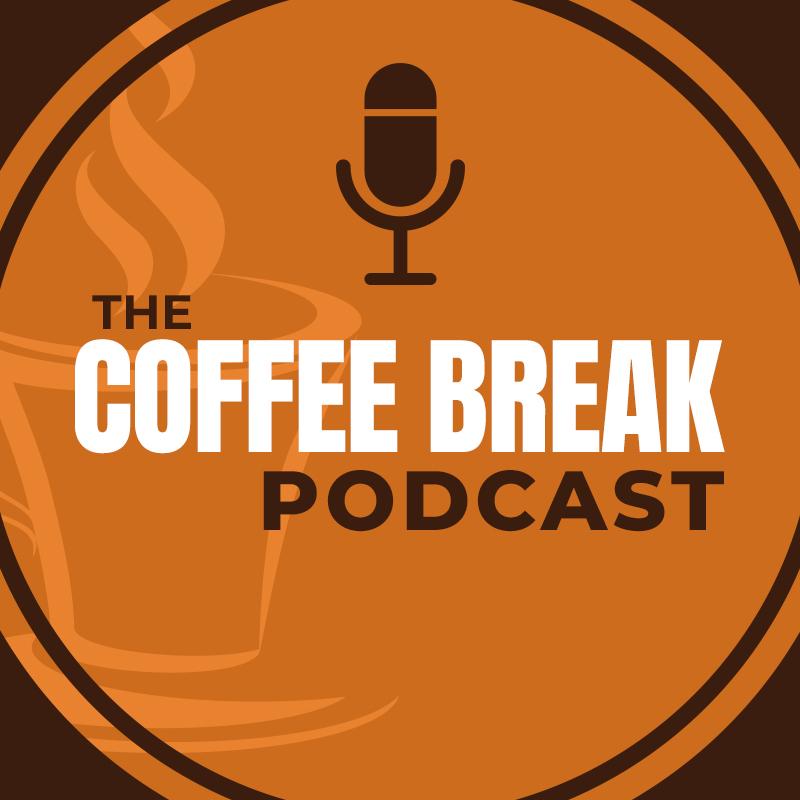 Michelle Mudge - Riley The Importance Of Bringing Emotional Intelligence Into Your Business
Physician, coach, mentor, helping physicians and other professionals who don't want to do what they were trained to do put together an action plan to find a more fulfilling way to make money.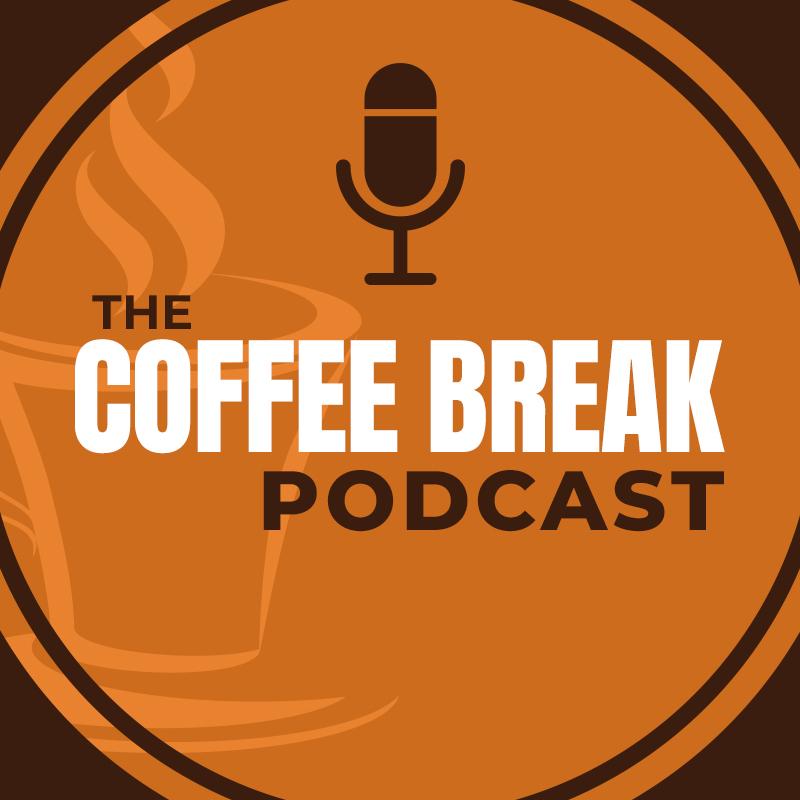 Tommy Pavia - Helping People Crush Their Goals!
Born in Brooklyn, NY – raised in Long Island by a single mother along with my 3 siblings. Grew up in a very poor area with a ton of crime, drugs and bad news all around. Got involved with sports growing up and developed an intense passion for the sport of wrestling, later representing the USAF on the National Team. Soon after, went to college and graduated with a degree in education. Went on to Teach and Coach and become an entrepreneur as well. Today, He is running an Investor-backed Fitness Start-up Company with an AMAZING Team and a vision for developing a business that serves the needs of people. They want to provide the most innovative and effective fitness equipment and programming for high-level athletes, fitness enthusiasts and people who want to transform themselves from average to extraordinary. At the end of the day, they want to help equip people to "Crush their Goals."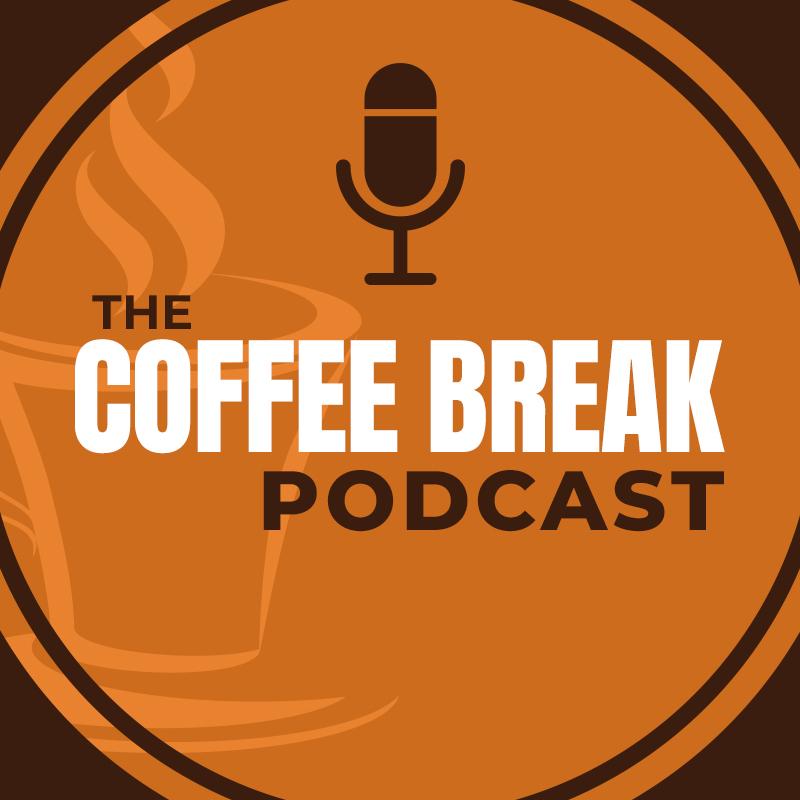 Eric Sanchez - Faith And Family In Business
Caring for his family is his love. Learning how to learn is his passion. Creating, innovating and leaving the world a better place is what He strives for. Proven ability to lead development teams in building a service or product from conception to completion. Results oriented, strategic thinker with a practical approach to execution.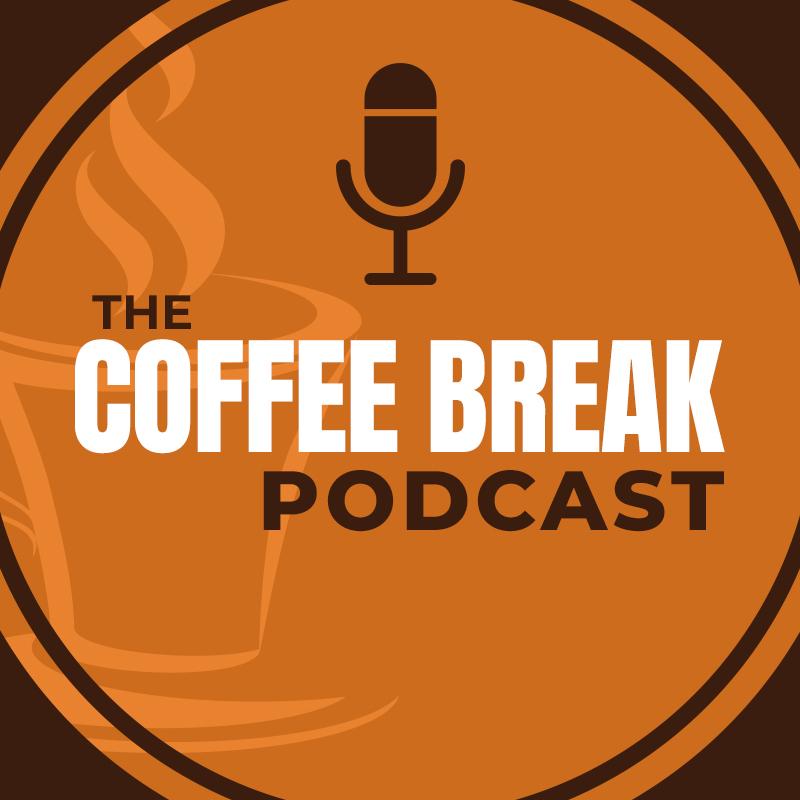 Cody Sipe - The Two Secret Ingredients To Achieving Balance As A Busy Business Owner
Cody Sipe, PhD is a recognized authority, leader and international presenter on exercise for healthy aging. He is an associate professor and director of clinical research in a doctoral physical therapy program; co-founder of the Functional Aging Institute; creator of the Functional Aging Specialist certification; and co-developer of the Fit Body Forever and Ageless Fitness programs. He has over 20 years of industry experience working with older adults.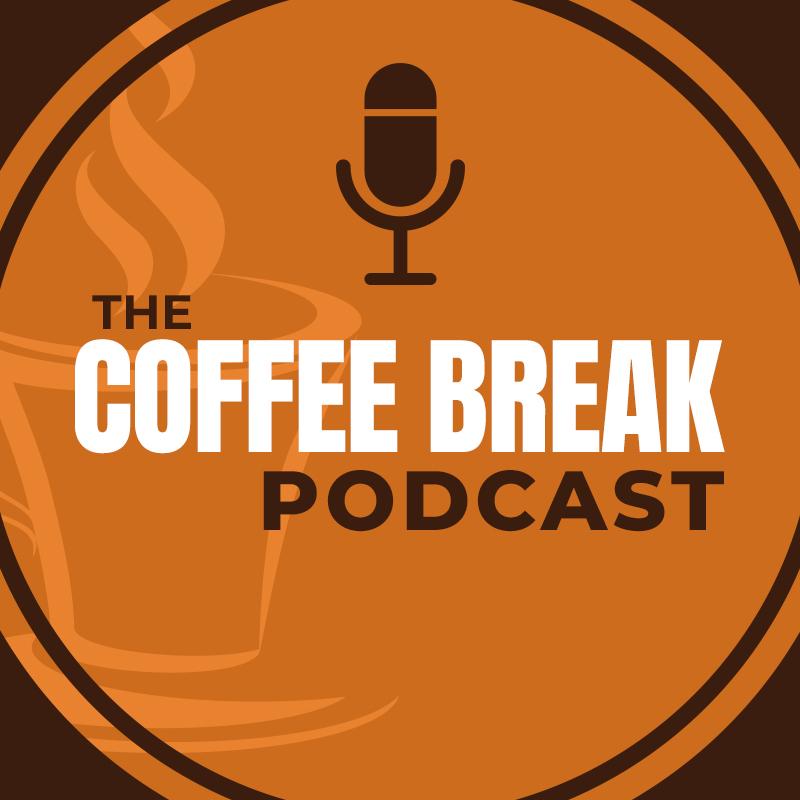 Chris Chirgwin - Born To Be An Entrepreneur
Father of 3 daughters. Married 15 years. CEO/owner of Lanspeed. Co-Founder of Santa Ynez Youth Track Club. Coach of Santa Ynez High School girls soccer. Coach for Kickers Soccer Club. Coach for Central Coast Elite Soccer.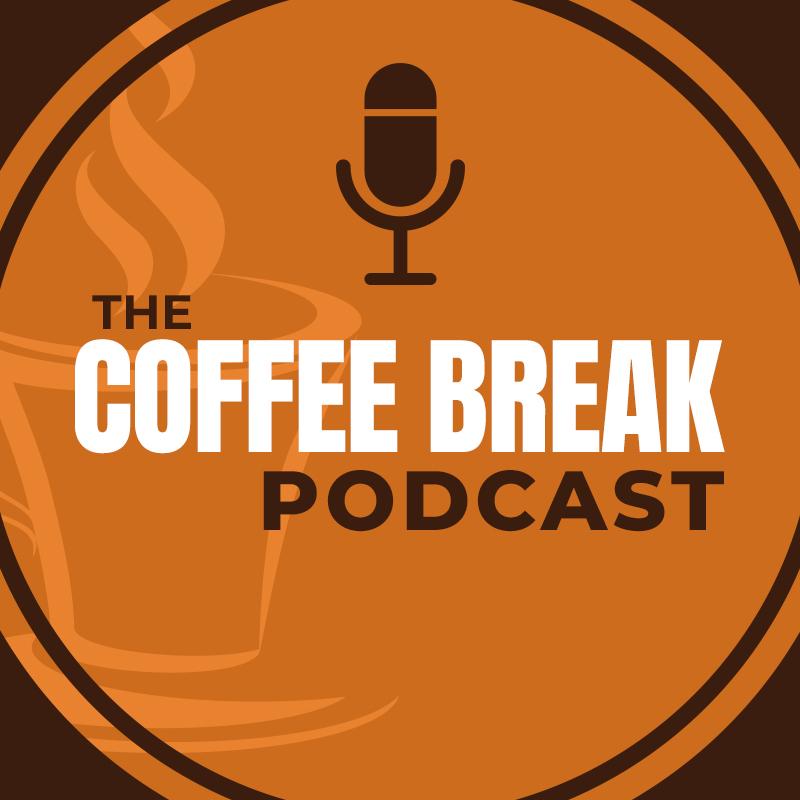 Claire Garrigan - Bringing Empathy into Business
Claire runs an online sales training course exclusive for fitness professionals that want to sell more of their services without the greasy salesman tag.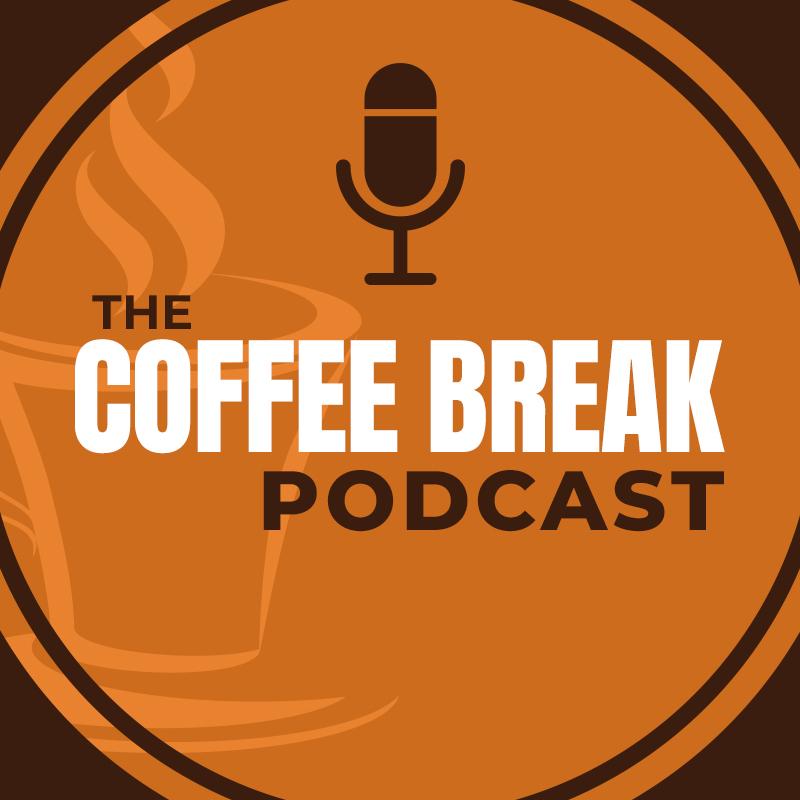 Alfred Pomerleau - Owner of Ah Juice Organic Cafe + Pressed Juice
Asian Medicine Practitioner-+20 years. 2008 Began (with partner-Deb) Ascendinghealth pressed Juicery-100% organic to integrate cleanses in a clinic. 2015 transformed Juicery into AH Juice Organic-Cafe and Pressed Juice Simultaneously doing the clinic in afternoons.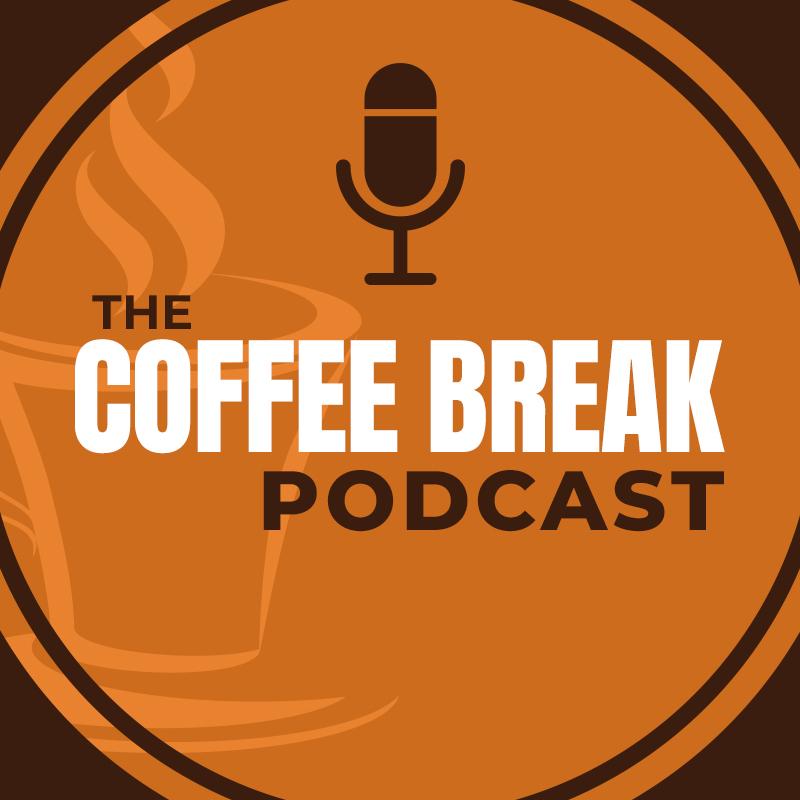 Mark Roozen - Why Relationships are Everything for Your Business
Mark Roozen, M.Ed, CSCS,*D, NSCA-CPT, FNSCA Mark "Coach Rozy" holds his Master's Degree in HPERD, with an emphasis in Exercise Physiology. He is a Certified Strength and Conditioning Specialist (CSCS,*D), a Certified Personal Trainer (NSCA-CPT) and a Fellow of the National Strength and Conditioning Association (FNSCA). He has been in the Strength, Conditioning and Performance field for over 30 years. Coach Rozy has worked with teams from high school to the professional ranks as a Sports Coach and Strength and Performance Coach. His last coaching job was with the Cleveland Browns of the NFL on their Strength and Conditioning Staff. In addition to working with NFL greats such as Emmitt Smith, Neil Smith and Rich Gannon, Mark presents and consults around the world with various sports teams, fitness groups and organizations. He is also an author with numerous articles, training manuals and books. His most recent book is a book on Speed, Agility, and Quickness. He just completed a 4 part video series with Siemens's Innovation team on Living Pain-Free – Doing the Right Moves. Coach Rozy also works with tactical groups and first responders. Mark is Owner and CEO of COACH ROZY, LLC, his company that does performance training for all levels, oversees his consulting and speaking, coordinates his radio show, Podcasts, his column he writes for local newspapers and oversees his speaking and writing for his other businesses. He is Co-Founder of LIVE PAIN FREE, which works with groups, teams and corporation to help their staff and employees achieve peak levels of health, wellness and performance and Co-Owner of 911 Tactical Performance; (www911tacticalperformance.com), that works with first responders and other agencies that believe you should be "Fit for Duty – Fit for Life"!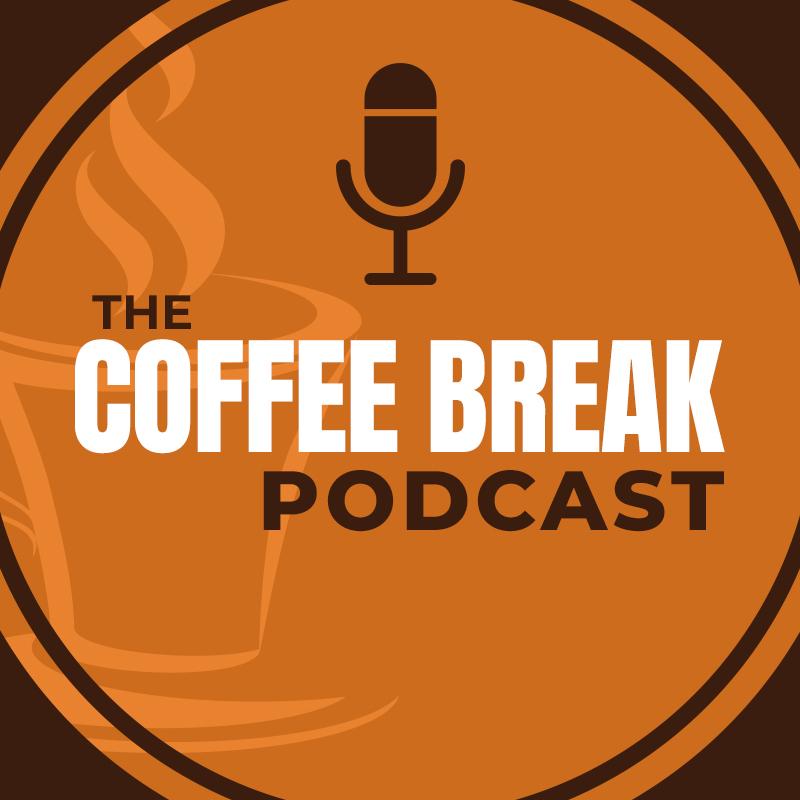 Michae Parker - Why He doesn't Believe in Balance
For nearly two decades, Michael S. Parker has worked as a fitness professional and executive level manager. He has earned multiple credentials from the National Academy of Sports Medicine, National Exercise & Sports Trainers Association and the Spencer School of Business. He is a certified Small Business and Fitness Nutrition Coach and holds a business degree from the University of Phoenix. Michael is also a former college instructor and consultant to the Advanced Personal Training and Exercise Science program offered by Bryan University. Further, he is an advisor, author, and consultant to multiple fitness companies and publications in the United States.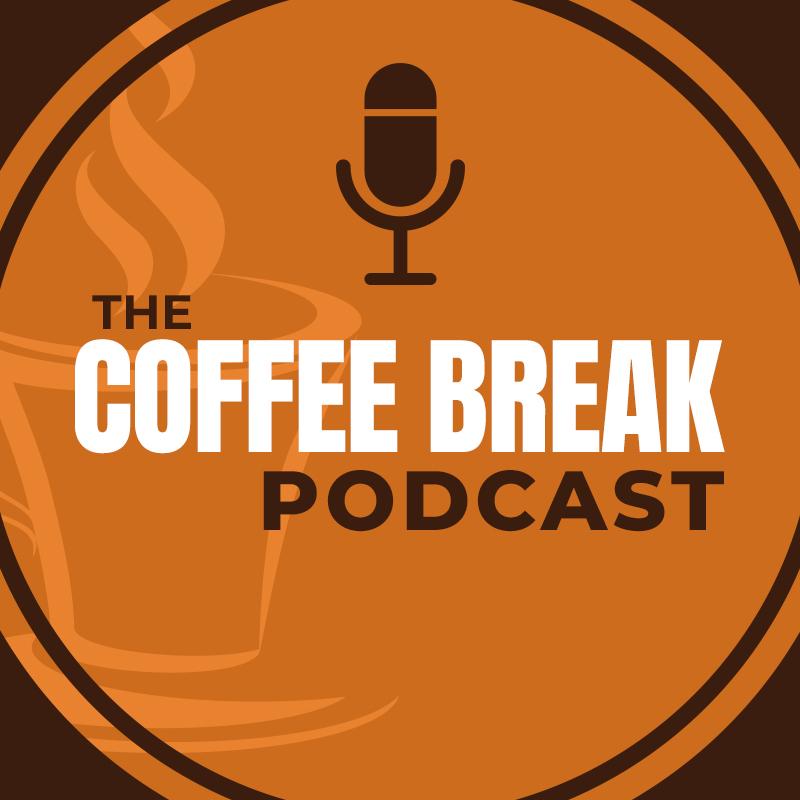 Raj Sundra - Creating More Fulfillment in the Workplace by Turning It into a Game
Raj Sundra is the Founder and CEO of Transformance Business Consulting (TBC), where they enable companies to accomplish their goals by creating a world-class business culture using a performance-based, purpose-driven, gamified system. Her passion for human development took flight at Cornell University where she earned an advanced degree in Educational Psychology (in addition to her Masters in Mechanical Engineering). While her education provided a theoretical background and catalyzed her interest in making the workplace better for both employees and companies, She was also able to blend theory and practice at Speck Products – a leading iPhone and MacBook accessory maker. As the Head of Product Development and 2nd in command at Speck Products, she had the opportunity to refine her ideas about how to empower employees to grow as both organizational members and as people. She witnessed first hand how changing the culture of a workplace can change everything. People were excited to come to work, deadlines were no longer missed, creativity flowed, and as a result, they increased annual sales from $0 to $22 million, earning Speck the distinction of #41 on Inc 500's list of "Fastest Growing Private Companies." Through her professional experience, she discovered her true talent is supporting individuals, teams, and companies in producing results way beyond what they thought themselves capable of, which is why she refocused her life's path, and in 2008 founded Transformance Business Consulting (TBC). Their mission is to support companies doing great work to scale rapidly fulfilling on their mission while creating a high-performance, conscious culture where employees learn to lead great lives by coming to work. They accomplish this through our 90-Day Game System which weaves together the Rockefeller Habits, transformative coaching and gamification which creates clarity, accountability, work-life balance, and social contribution.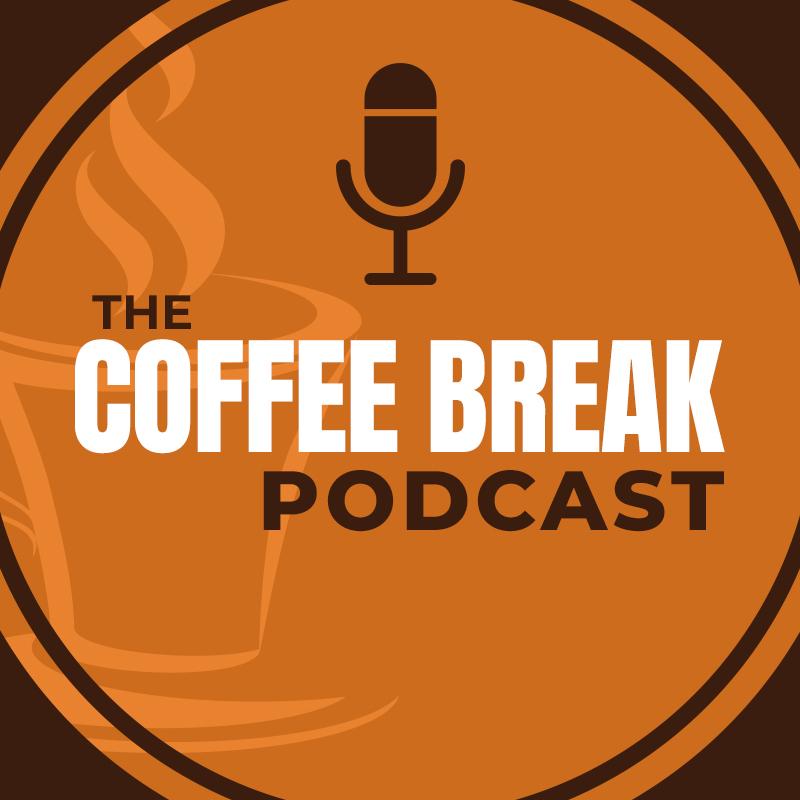 Michael Torres - US Army Leader Turned Business Owner
CEO of the SHIFT Performance Global brand covering SHIFT Human 2.0 & the SHIFT Management Group. Former US Army Combat Vet leader, Sports Performance Coach with experience at the junior through an elite level as well as fitness, wellness, and executive coaching.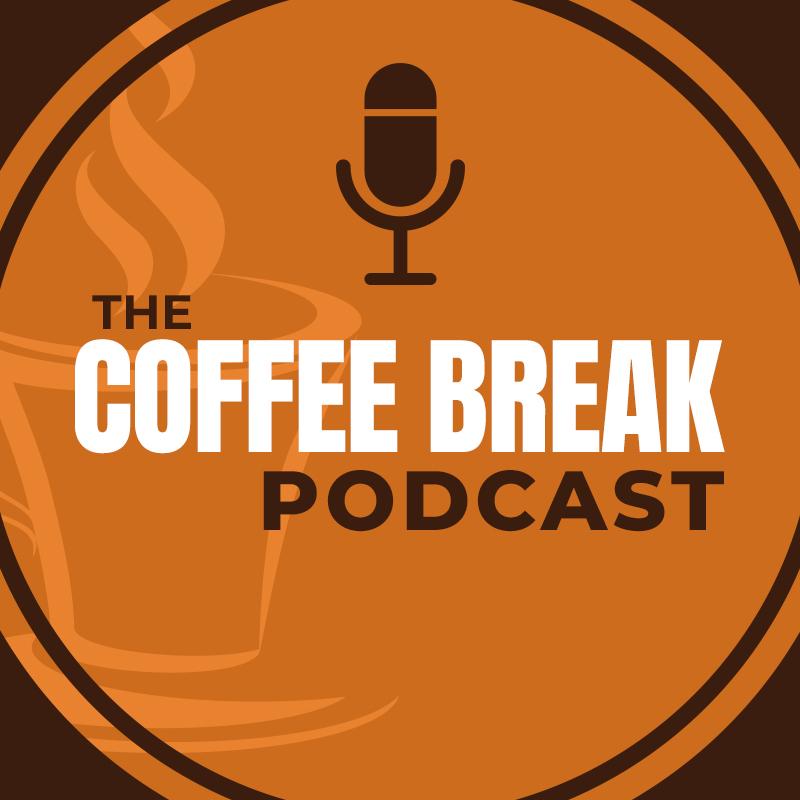 Scott Aaron - Why Peace is the Key to Success
Internationally acclaimed and award-winning network marketer, Forbes coaching council member, author and speaker, Scott Aaron, is the go-to specialist when it comes to converting traffic, establishing connections, creating residual income using LinkedIn, and building personal brands. starting his own network marketing business just 4 years ago, Scott saw massive opportunities that the internet had to offer. Fully immersing himself in learning LinkedIn and social media strategies, Scott quickly gained traction as a leader in generating big results for other network marketers, online business owners, and the internet marketers while generating multiple six-figure businesses himself. scott is passionate about helping fellow network marketers achieve success while building their own network organically and without complicated and costly marketing tactics. his program has helped thousands of network marketers, entrepreneurs and individuals experience explosive growth following his program LinkedIn accelerator. People-focused and result driven, Scott's strategic approach to teaching others how to create wealth online and organic traffic is the game changer when it comes to competing in a saturated digital world.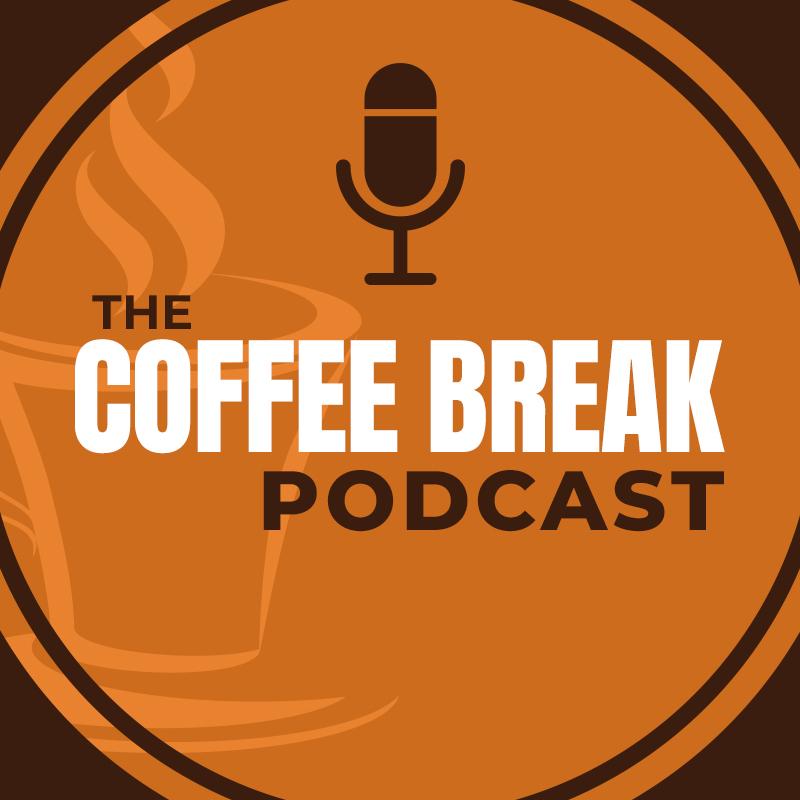 Spencer Newell - Authenticity in Business
Co-Founder / Principal at Novo Veritas, LLC Author – Appetite for Addiction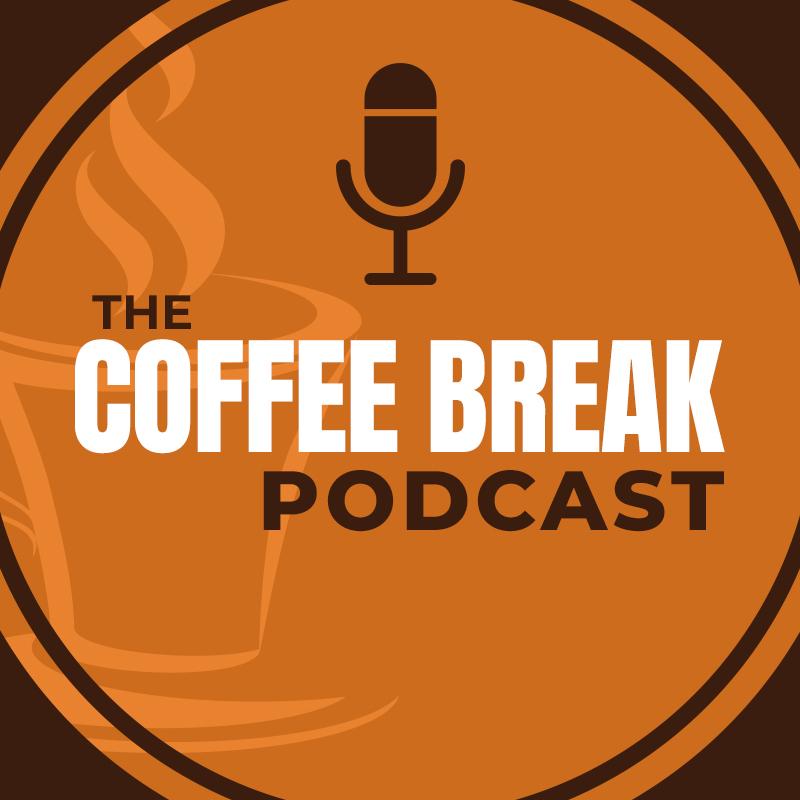 Robin Elizabeth Newman - How She Created an International Egg Donor Program After Her Own Experiences
Global Egg Donors is an egg donation program specializing in the coordination of affordable egg donation procedures. We will assist you in finding and reserving a donor, clinic, doctor, flights, and accommodation in many countries. We have intended parents from 20+ countries traveling to 8 countries to take advantage of our exceptional donors, excellent medical facilities and the high-quality service of our recommended clinics.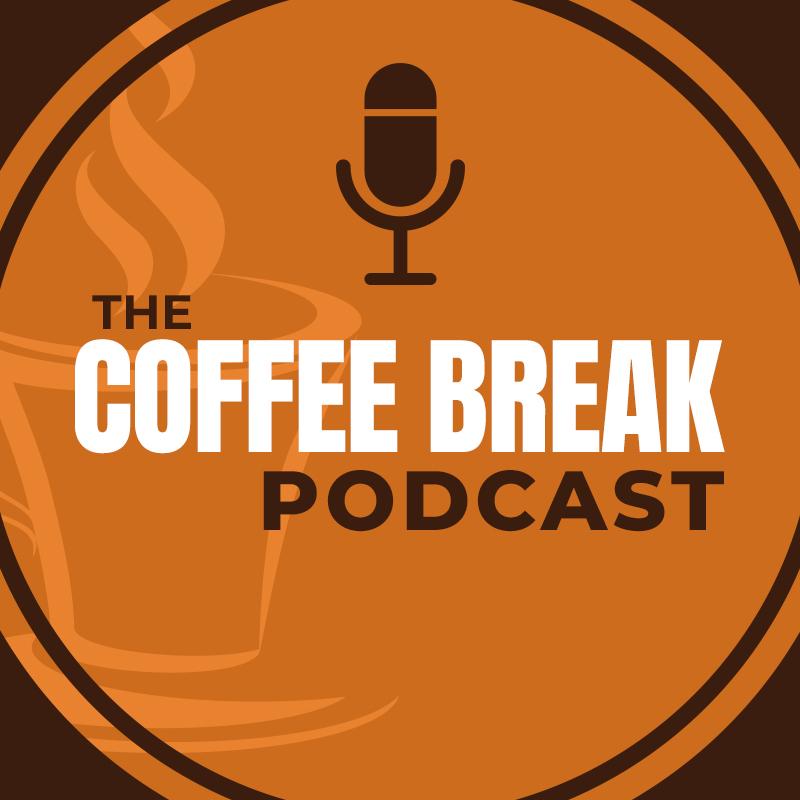 Kristi Elizabeth - How Timeblocking will Bring You Even MORE Balance!
Kristi Elizabeth is a Certified Personal Trainer and Nutrition Coach. With over 10,000 personal training sessions performed, she has been getting her clients fit, healthy, and strong for over 5 years. She loves helping others to get the results they're looking for through custom workouts meant for their fitness level and nutrition coaching. In her spare time, she loves spending time with her husband and three boys. She loves sushi, wine, and tropical weather.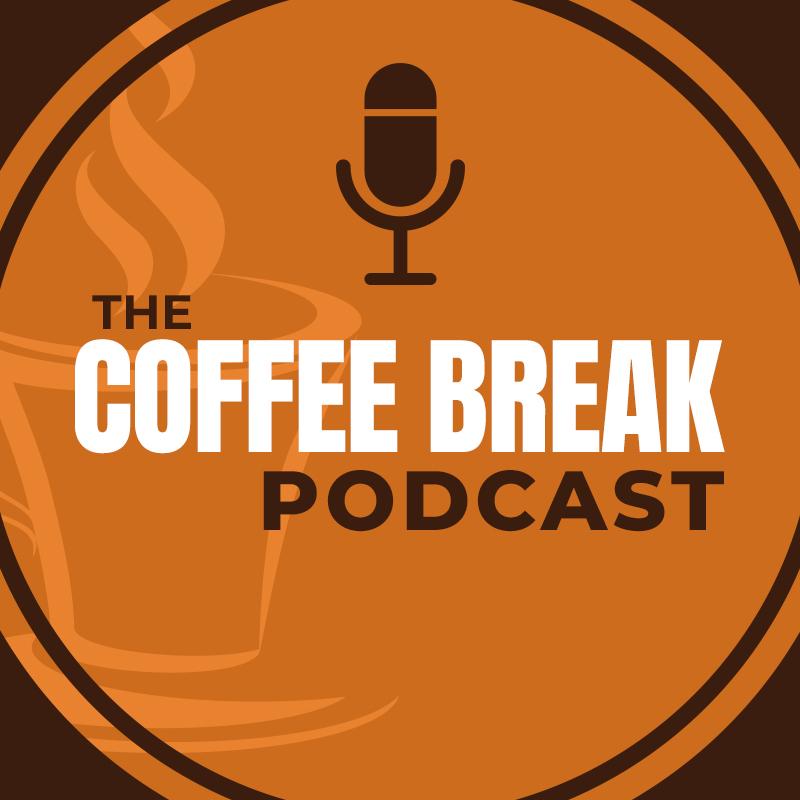 Jennifer Ellis - Business, Balance, and FUN!
Jennifer Ellis started her company Life Enlightenment in January 2001 upon moving from New York to California. She has managed speakers and authors such as Kim Coles, Azim Khamisa, Dr. Dawson Church, Dr. Shoshana Bennett, and Belinda Farrell. Jennifer is featured in the book Guerrilla Publicity 2. Jennifer co-hosts and produces several radio and TV shows. Prior to running her own business, Jennifer worked in the music industry for over 10 years promoting artists such as Rick Springfield, Oscar Peterson, and George Clinton as well as worked with corporations such as the Walt Disney Company and Intersound Records. An advocate for animals, Jennifer is a vegan and spends time volunteering for animal-related organizations and causes. She is also passionate about wellness and fitness. She is an Independent Distributor for Young Living Essential Oils and practices yoga two hours every day. Jennifer lives in San Diego with her husband Jim and their dog Hennessy.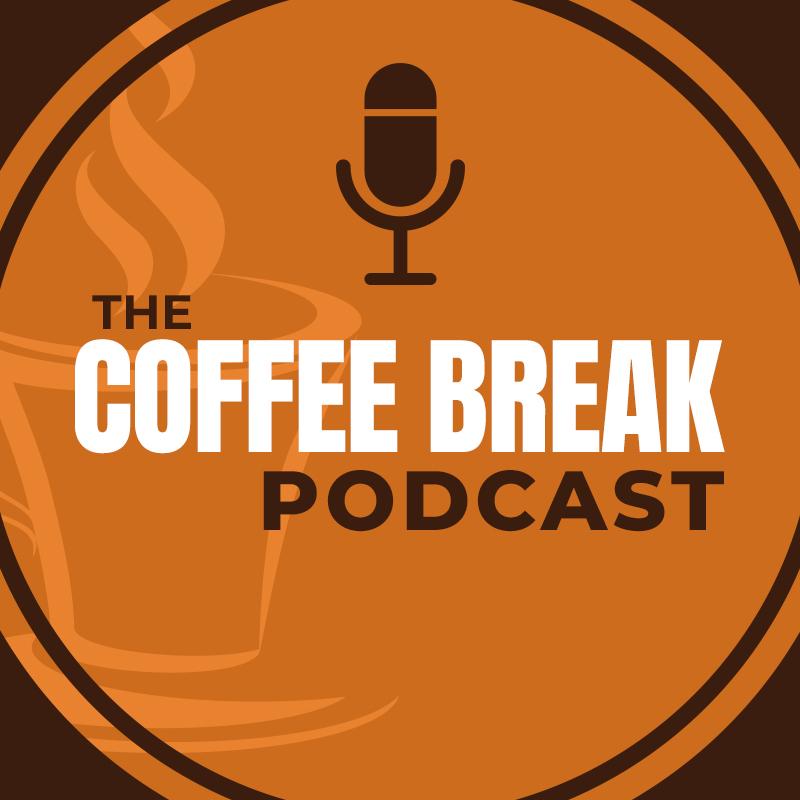 Ken Gilbert - Patience Persistence Perseverance
Ken Gilbert is a founder of Embodyment – Somatic Education in Body-Centered.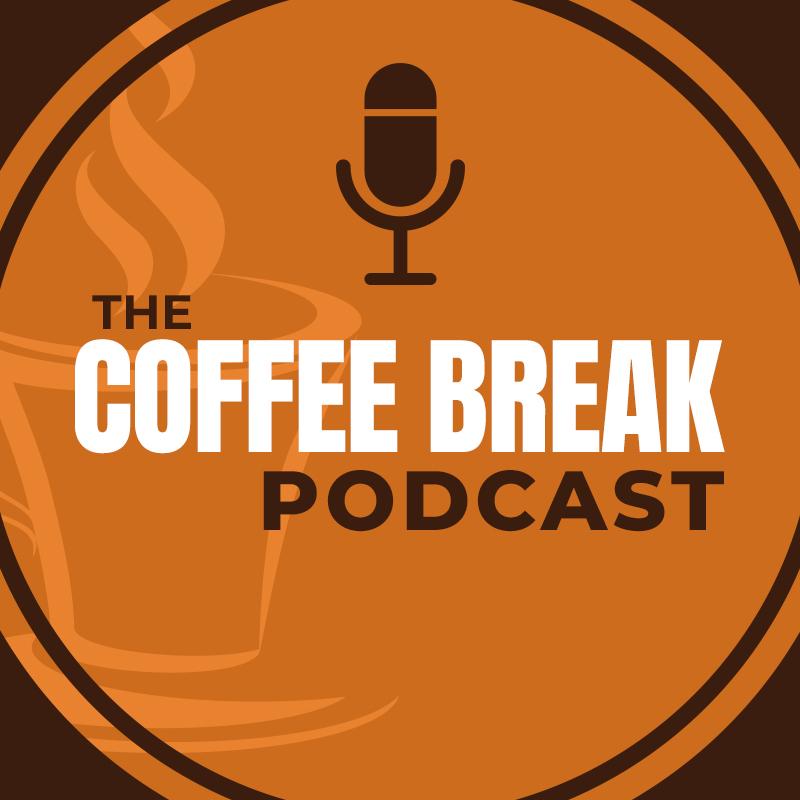 Rob Cressy - Why Self Awareness is Essential for Every Business Owner
Founder of Bacon Sports. He creates forward-thinking digital strategies and content that engages sports fans and the lifestyle of sports.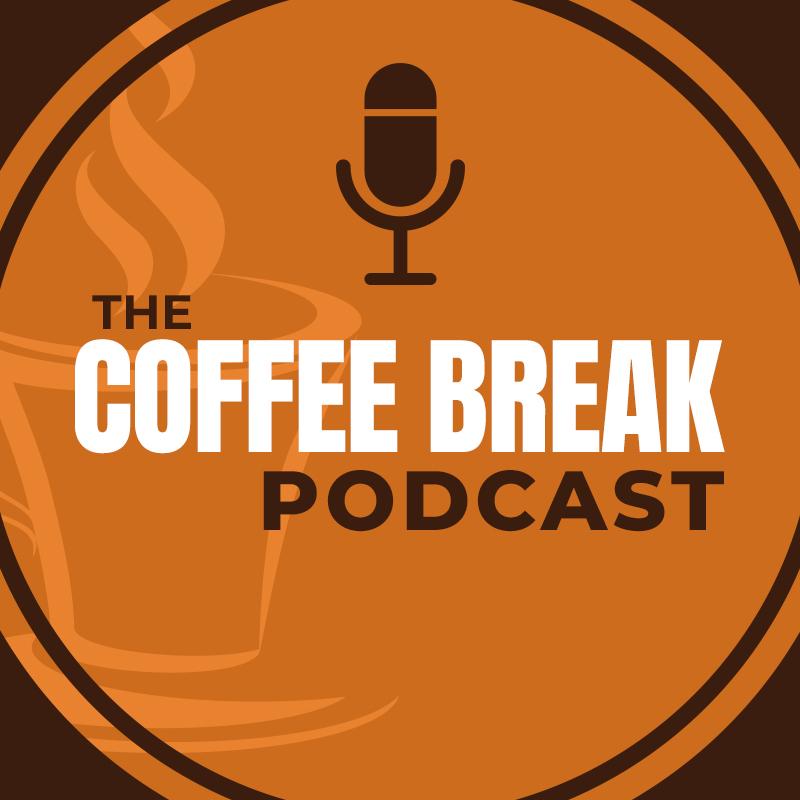 Jack Hunstman - 23 Year Old Entrepreneur Who Starts Business On A Leap Of Faith
23 years old online lifestyle coach from PA.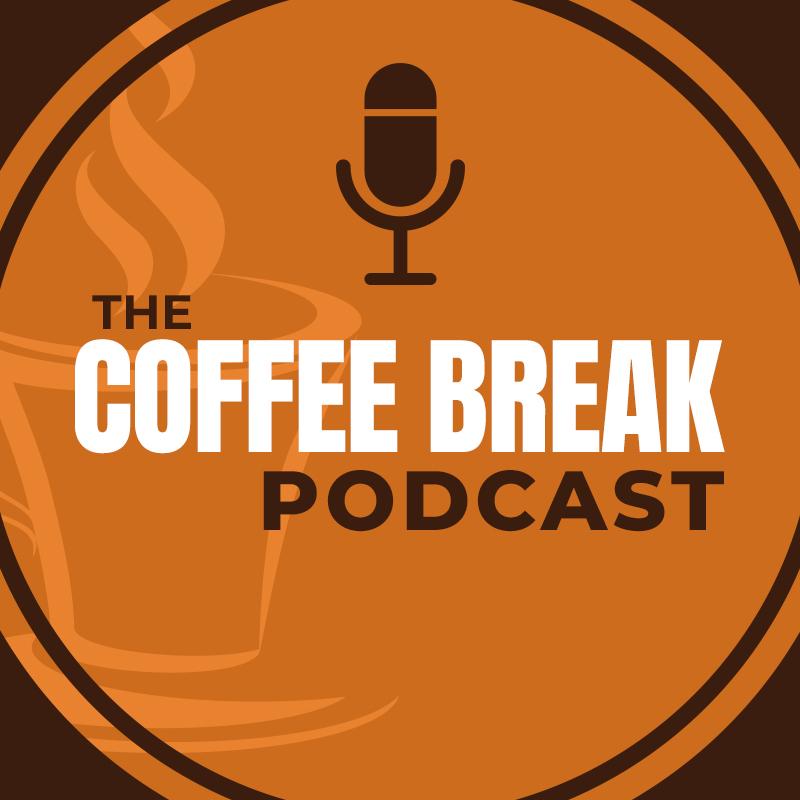 Jessi Albin - Why Complaining Is Ruining Your Business
Jessi FIT Pilates is a San Francisco based Wellness Company that specializes in Transformational Pilates Coaching and Video Content for the modern day urban (and post-urban) warriors wanting to look feel and be there best. Jessi Albin, the founder is a Master Fitness & Pilates Trainer, Nutritionist, Blogger, and an ABSolute pilates Goddess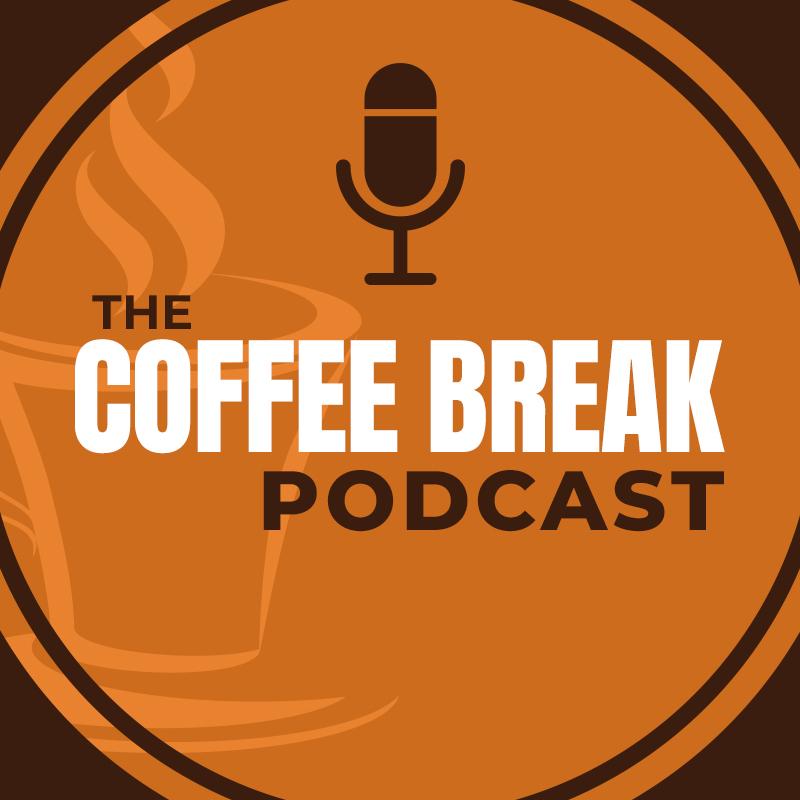 Steve Thompson - Why success is overrated
Steve Thompson is the founder of Guruu International, a strategic business development organization created to fill the void of entrepreneurship, by assisting small businesses with hands on services that allow them to grow and scale their business with a trusted team of advisors and experts… His team of Guruuz. Having been an Entrepreneur nearly his entire life, it wasn't until Steve began coaching business owners in multiple industries that he realized the commonality of the struggles that we all face in business. Specifically, he wanted to do more than just mentor and encourage business owners to be leaders or to teach them what needs to be done. Instead, Steve's team actually steps right into the business to get everyone focused, engaged and profitable. This partnership leaves the business owner to remain in his/her zone of genius, while simultaneously pushing their company forward stronger and faster than they ever could alone. Although his clientele are diverse in their various industries, The Guruu Team looks to focus on those that have an idea, product or service that somehow changes lives or changes the world.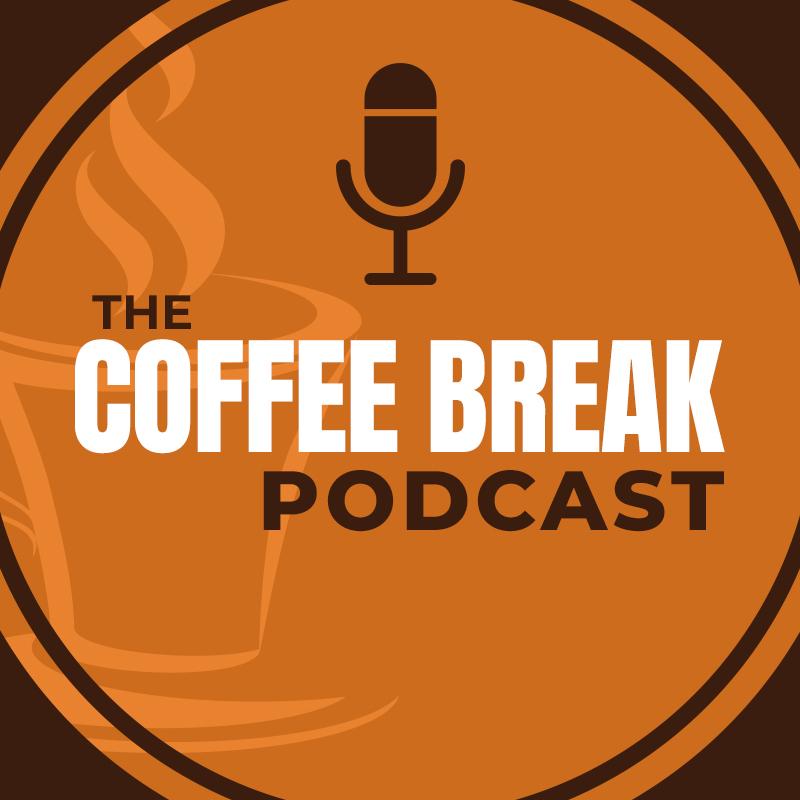 Paul Quinones - Turning An Inspirational Word Into A Business
Paul Quinones El Paso, TX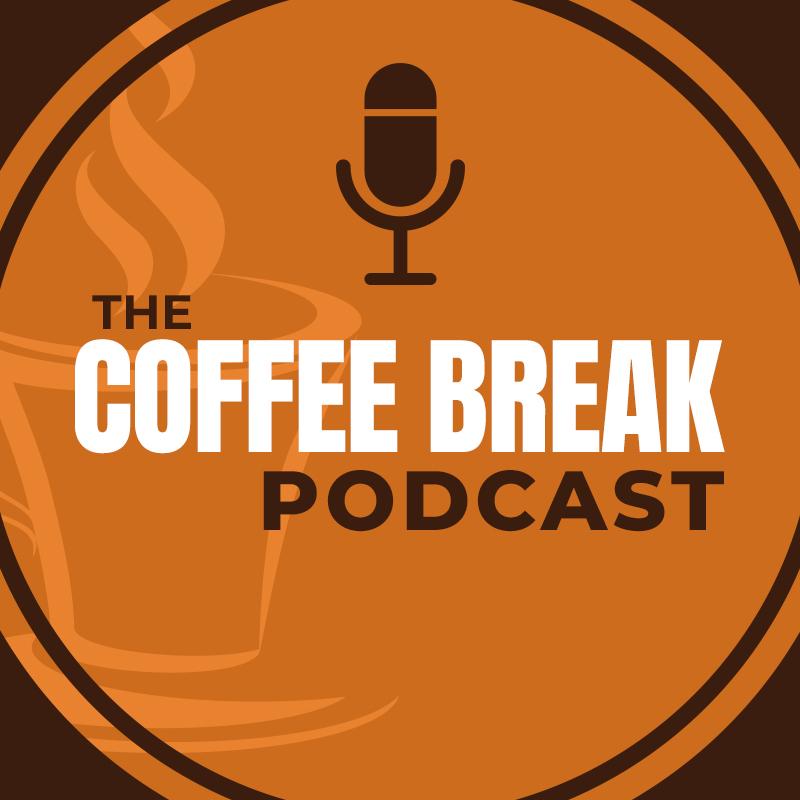 Sarah Fretwell - Finding Balance In Business
Multimedia storyteller Sarah Fretwell looks deeper into the intersection of the environment, people, and business with one question: What if the new bottom line was love? Her award-winning work explores the lives of everyday people with extraordinary stories and creates the human connection that engages people on a personal level. Her work offers individuals a voice for justice, insight for solutions, and the human connection needed for international engagement. Some of her notable work and clients include the United Nations, USAID, The Africa Prize for Engineering Innovation, and Tara Expeditions Foundation. She loves collaboration, working as a team, creating compelling stories, and living outside of the box. Some of her favorite past times include sipping on farmers market green juice, meditating on mountain tops, spiking her espresso with superfoods, surfing in Papua New Guinea, hitchhiking through remote jungles of Indonesia, biking Gibralter peak in Santa Barbara, discovering Tahiti by trimaran, and road tripping through Banff Canada.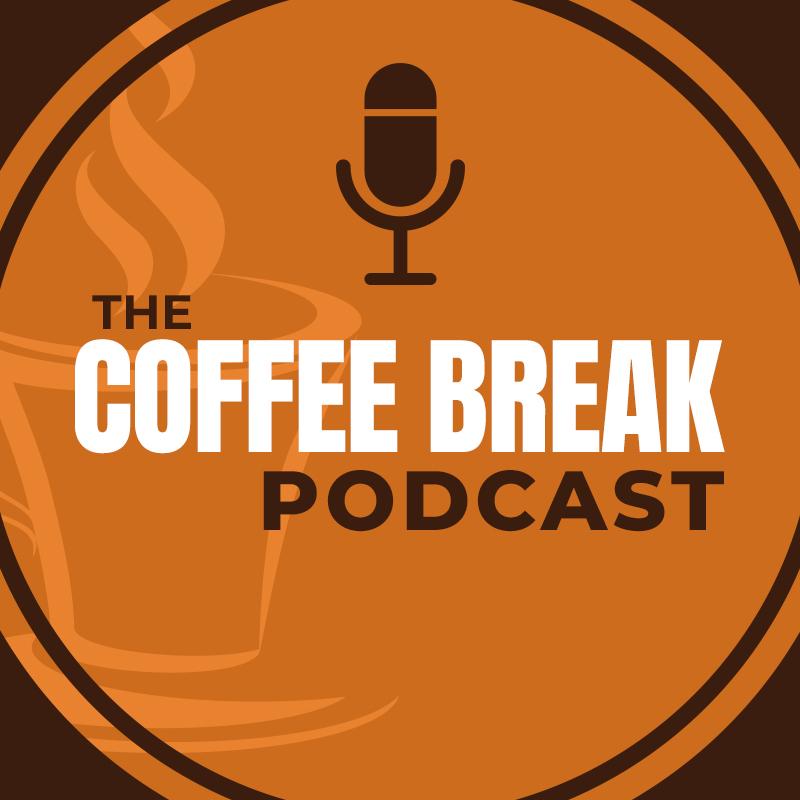 Julio Salado - Using Non Physical Activity To Create A Balanced Life
Julio is a native of Boston, MA., and the founder of Fitnessfoundry.net, a leading online resource for health and wellness. For over a decade, he has guided countless individuals from all levels of fitness to achieve their body sculpting and personal training goals. He is also an educator and continuing education provider. He is the author of 'BREAK OUT of Breaking Even"! His unique blend of western exercise science and holistic arts has been featured in numerous TV shows, in print, and online including: "Boston Mayor Marty Walsh's Senior Count TV Show", "Boston.com", 'Health and Family Magazine' , "Fitness Professional Online", "Boston Globe , "Boston Magazine" and "Top Personal Trainers Answer Your Questions" published by Regency Publishing. In 2017 Voted #2 Boston's BEST Personal Trainer by Boston A-List!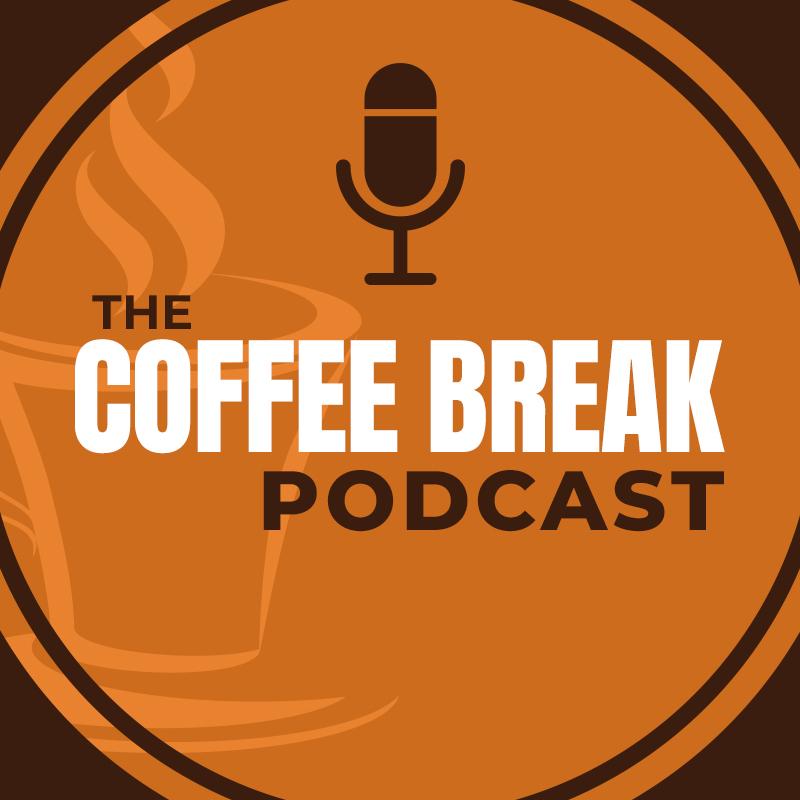 Kevin Ryherd - Inspirational Entrepreneur
Kevin is an Entrepreneur. He works as a partner in a firm out of Minneapolis that works in the social app space. He is also a mentor who trains athletes and coaches as well as putting on Pay Per View events and much more.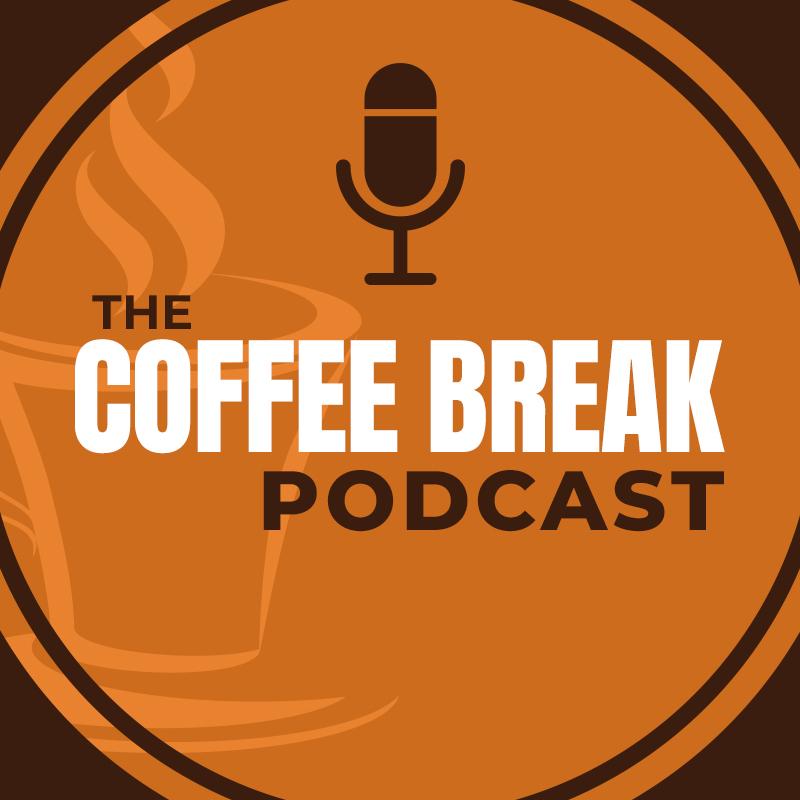 Andrew Jang - From 24 Fitness Personal Trainer to Private Gym
Andrew was born in LA and raised in Orange County. He is a fitness enthusiast and certified through NASM. Once upon a time he worked for 24 fitness and sold $5,000 worth in his first month as a personal trainer. After a successful career at 24 fitness, he decided to pursue a fitness career on his own and is now the owner of Corenetic Gym.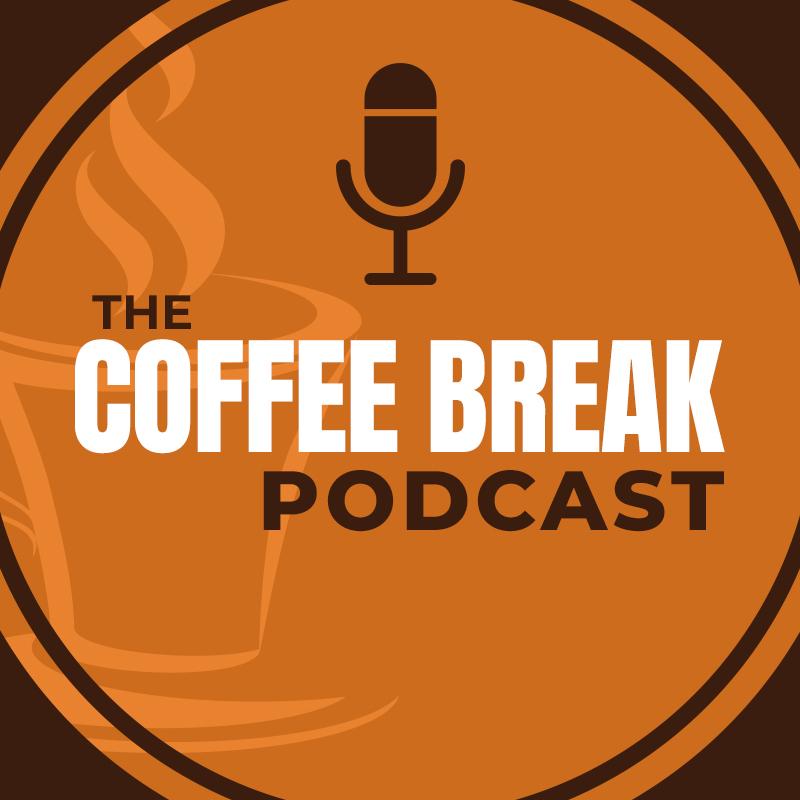 Leslie McClure - Teacher Turned Marketing Agency Owner
Leslie McClure is a founder & owner of 411 video Information, a boutique public relations, marketing, branding & consulting agency that specializes in health, fitness, nutrition, beauty & lifestyle. Since their inception in 1988, they have worked with hundreds of fitness professionals to market & build their persona, products & brands. Over the years their focus has expanded from videos, DVDs & books to include distribution, streaming, websites, social media, editing & copywriting, in addition to niche & mainstream publicity & marketing. They provide professional, personal & customized service. Leslie is a former 3rd-grade school teacher and the founder of Norstar, the first special interest video distribution company that merged with Video School House in the 1980's and brought her to Monterey/Pebble Beach, where she now lives with her husband of 30 years & her 2 dogs, Tiffany & Kartier. She is also the mom of 3 grown boys, Damon, Jason & Brandon.